We can create the perfect university careers events for your students or support an event you are running yourselves. Our network of prolific professionals in the sport, health and fitness sectors will share their experiences with your students to help them shape their own career journey.
Careers in Sport Presentation
Students will gain invaluable advice about the essential and desirable skills, experience and qualifications employers are looking for from graduates.
The format for this 3-hour event is:
Essential Skills, Experience and Qualifications for a Career in Sport: 60 minutes
We will deliver a presentation profiling the diverse careers available in the sport and fitness industries. We highlight to students the essential factors employers are looking for from graduates. Students are asked to consider their current strengths, the areas they need to develop, whilst studying, to enhance their chances of employment once they graduate.
We will investigate the positive ways students can use their social media platforms to help in their chosen career whilst also highlighting some of the pitfulls social media can create.
The session concludes with practical examples of how your students can demonstrate their strengths most effectively on their CV and job applications.
Keynote Presentation: 90 minutes
A leading professional in the industry will deliver a 90-minute presentation on their career in the sport, health or fitness sector and provide insightful advice to help your students embark on their own chosen career.
For students studying a Sports Science degree; experts in psychology, physiology, biomechanics and nutrition who have worked with elite sportsmen and women are available to speak to your students.
For students studying a degree in Sports Business; professionals with many years experience in the commercial side of sport, whether it is account management, development, sponsorship, marketing or event management, we have experts available to speak to your students.
For students studying a degree in Sports Media; experts from multiple platforms in print, digital, radio and television who have worked close to athletes and the world's biggest sporting events are available to share their experiences.
Teaching and coaching is one of the most popular industries in sport. We can bring you professional coaches and leading educators who have progressed their career into elite sport. Our speakers will share their pathway to success.
Students studying a degree in Health and Fitness can embark on a career in one of the fastest growing sectors. The global population is getting older, and more and more people are seeking to maintain, and improve, their health and fitness. Students can learn how our professionals have developed their careers within the health an fitness industry.
Our keynote presentations will provide your students with insightful advice from those excelling in the sector, helping to turn their degree into a rewarding career.
This event programme concludes with a Question and Answer session with both presenters.
From £495 + VAT
Question and Answer Panel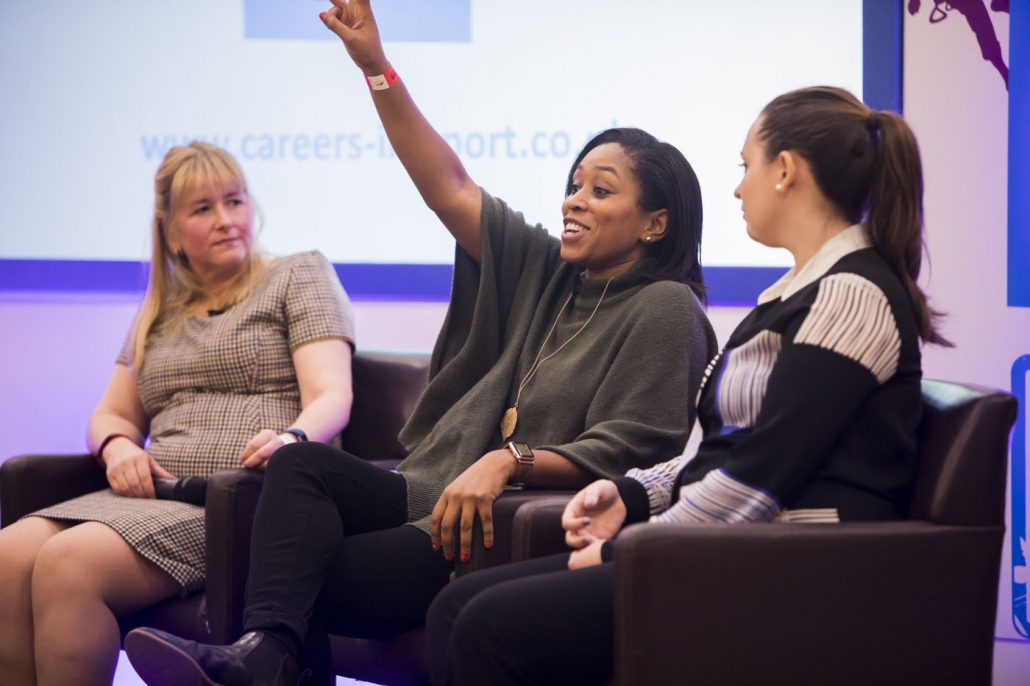 From our illustrious portfolio of speakers, we can create a 3-person Q&A panel chaired by a member of the Careers in Sport team.  During the 2½ hour forum, your students can ask questions, engage with, and listen to the panel providing information on how they established their career; the highs and lows they have experienced and provide priceless advice to your students as they embark on their own career in the industry.
This panel can be tailored specifically to your needs and can focus on a particular sector or cover all sectors depending on the breadth of courses you currently run.
From £995 + VAT
Learn from the Experts Careers Day
Our Interactive Careers Day is a unique event created by the Careers in Sport team which gives students the opportunity to access leading professionals across a diverse range of industry sectors.
Your event would kick off with Careers in Sport delivering a 60-minute presentation on the essential skills, experience and qualifications needed for a career in sport, health or fitness.
Following the presentation 4 x 1 hour presentations from leading professionals working in the industry are delivered and the event concludes with a key note speaker.
We will work closely with you to understand the subject areas most aligned to the courses you run as well as the student's career interests and create a bespoke roster of speakers offering insightful talks.
Your event will include a key note speaker with a real pedigree to inspire the group and alongside our technical experts, will ensure the students can be clear on the kinds of opportunities that exist for them in the sector, as well as how to give themselves the greatest chance of winning these roles.
Hosting a Careers in Sport 'Learn from the Experts' interactive careers day creates real stand out for your university and shows a clear investment by you in your students and their future career planning.
Testimonials
Don't just take our word for it! Here is a selection of testimonials from Universities where we have delivered our Careers in Sport events.
"Careers in Sport provided a bespoke careers event for the sport and health sciences students at the University of Exeter. The event was a great success with over 300 undergraduate and postgraduate students in attendance. The range of speakers and exhibitors provided the students with a wealth of advice and support, and the students came away with work experience placement opportunities and a vibrant network of professionals to liaise with in the future."
"As part of our induction week at the University of Gloucestershire, Careers In Sport organised a Careers Day for the School of Sport. The aim of the day was to introduce first year students to their programme of study, let them meet inspiring graduates in their field of study. There was also an opportunity to meet potential placement providers. Over 600 students attended the day and the feedback from students indicated that they found the day really inspirational as it provided insight to their course and future opportunities in the field."
"Representatives and speakers from a range of sport organisations, national governing bodies and professional teams afforded careers advice, support and networking opportunities for the undergraduate Uiversity of Worcester students in attendance. A successful event!"
"The Careers in Sport event held at Plymouth Marjon University was fantastic for Marjon students to consider the career paths available and speak with organisation who are working and recruiting in the sector."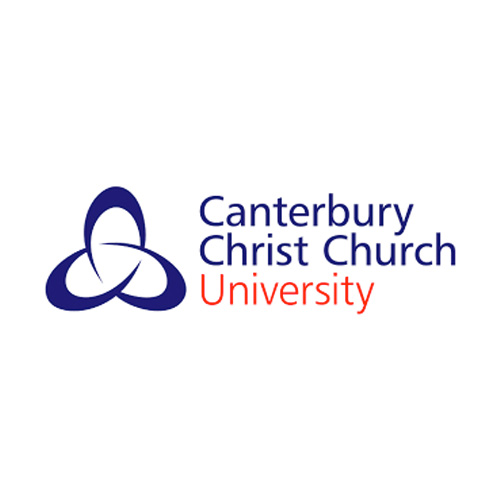 "I am a third year honours student who is very close to becoming a graduate of Canterbury Christ Church University with a bachelor's degree in Science (Sport and Exercise). The careers event was a fantastic opportunity for students to meet with talented professionals who have excelled in a diverse spectrum of fields. I was privileged to meet with successful professionals who work in the field of sports psychology, sports nutrition and sports therapies. The professionals were, without exception, passionate and committed to providing invaluable information from their extensive experience and knowledge of their respective areas. I found this experience enriched my career prospects and afforded me incredible insight to my options. It brought more possibilities to my attention which I had never previously considered. It was a very rewarding day and I spoke with some truly remarkable individuals who were each a credit to the event in both their professionalism and their genuine desire to share valuable advice and guidance. I would recommend this event in the highest regard as it was such a rewarding experience and was beneficial in so many respects."
Careers in Sport have delivered presentations and events for…