NFTS offer a unique Sports Production diploma course, delivered in partnership with IMG, the world's largest independent sports producers, aiming to equip students with the editorial skills required to produce state-of-the-art sports and live events coverage, highlights content and other material. Every student also completes a four-week work experience placement at IMG.
Want to be featured in our Sports Media Directory page? Click the link below to get in touch.
Bangor University
BA (Hons) Media Studies
This degree is aimed at students who want to study Media Studies, including: television and radio; film and video; digital media and computer games; professional writing; journalism; public relations; media practice. Skills and techniques learnt during the study and production of audio-visual material lie at the core of many of the key areas in the creative industries. This course will equip you with a solid grounding in the technical and practical skills required to make you a sought-after professional in these fields.
Cardiff Metropolitan University
BSc (Hons) Sport Media

The Sport Media Degree will enable you to develop the critical understanding, and professional knowledge of the sports media, marketing and communications industry, along with giving you the opportunity to develop the essential journalism, broadcast production and digital skills needed to enter the ever expanding, fast changing sports media environment.
Plymouth Marjon University
BA (Hons) Journalism (Sport Journalism) Are you interested in the media, in how opinions are formed, how stories are told and in giving voice to those with no voice? If so you could be perfect for a career in journalism. Our Journalism degrees are taught by journalists and media practitioners, allowing you to learn about the industry from the industry. Lecturers from the BBC, ITV and The Guardian are just some of the contacts you will make while you study with us. This degree is accredited by the European Journalism Training Association.
Sheffield Hallam University
BA Sports Journalism On the course you learn how the sports department of media organisations operate, how to produce news stories, match reports, commentary, preview features, opinion pieces and personality profiles and how to research and plan sports coverage for radio and television broadcasts. You will gain an understanding of public relations and media liaison techniques, such as how to devise and organise media opportunities and how to write web pages, press releases, news items and promotional material.
Teesside University
BA (Hons) Sport Journalism Delivered by professional journalists with top-level experience in TV, radio, print and online, you learn how to file a match report and interview leading athletes, as well as analyse the social, political and economic aspects of the global sport industry. Our practical multimedia and academic ethos means you will be equally comfortable working with words, pictures or audio across all platforms, including social media. Alongside this you develop your critical skills to tackle key questions such as doping, corruption and equality in sport.
National Council for the Training of Journalists
The National Council for the Training of Journalists is the industry's charity that delivers the premier training scheme for journalists in the UK. We provide a world-class education and training system that develops current and future journalists for the demands of a fast-changing multimedia industry. The NCTJ delivers industry standard qualifications for pre-entry and trainee journalists, as well as professional qualifications for working journalists.
UA92
BA (Hons) Sports Media and Communication. This degree is an exciting and engaging programme of study which will allow you to create engaging media content for a variety of purposes. Do you aspire to work within the promotion, marketing and communication fields within the sports sector and associated industries (apparel, lifestyle and fitness brands)? If so, this course is dedicated to the study of the professional communication industries and how you can analyse and produce engaging content to fulfil a specific purpose.
Your Ad Here
Want to be featured in our Sports Media Directory? Click the button below to enquire.
Sports Beat
Our training partnership with the UK's number one journalism school, News Associates, delivers a unique Diploma in Multimedia Sports Journalism, which the National Council for the Training of Journalists (NCTJ) named as the best journalism course in the country in 2015, 2016, 2017 and 2018.
Envee Media
Envee Media can help you stand out in your competitive landscape with dynamic and engaging content. We pride ourselves in our ability to understand your business. We then deliver bespoke content that engages with your intended audience, whatever the platform. Our dedicated team has worked with some of the most recognisable brands, and we're complemented by a close-knit pool of experienced copywriters. We're compelling, we're creative and we love to be challenged.
BA (Hons) Sports Journalism. Jump straight into the practical world of sports journalism on this innovative practical degree, with more than twelve years' experience of shaping the sports journalists of the future. The course gets you into the thick of the action straight away, reporting on local and national sports for both online and traditional media platforms.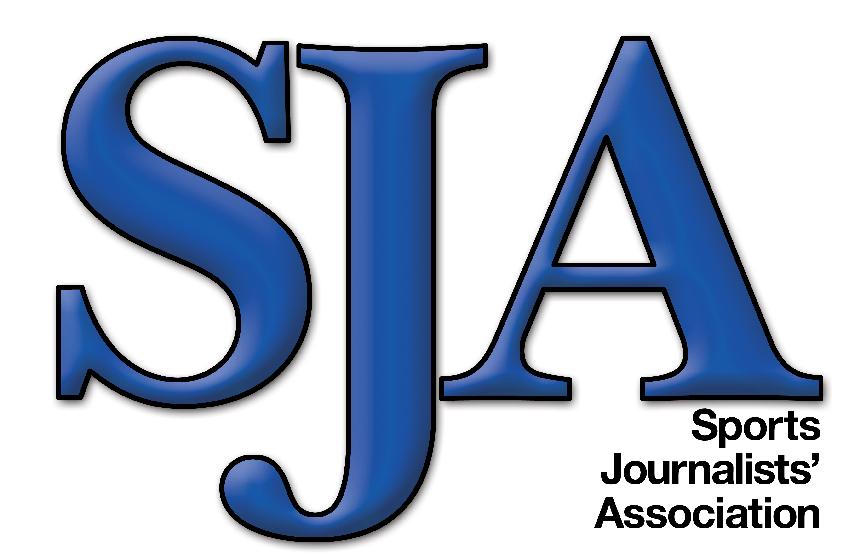 Sports Journalist Association
The SJA represents sports journalists in Britain and those based in Britain but working abroad. The SJA is an essential service for all sports journalists – writers, sub-editors, photographers, presenters, producers, cameramen and editors – working in national and regional press, magazines, radio and television.