Coach Core is a national sports coaching apprenticeship programme, supporting young adults not in employment, education or training. We deliver the Level 2 Community Activator Coach qualification, and in some areas, the Level 3 Community Sport and Health Officer too. We are committed to supporting long term employment options for our young people. Alongside the apprenticeship qualification, we provide a range of additional workshops and opportunities, including life skills and employability workshops, coach development webinars and the Multi Skills Level 2 qualification. We also provide a range of benefits for our graduate apprentices, to help support them in their next steps too.
Get Active provide exciting and engaging activities to more than 10,000 children aged 3-16 in over 65 schools every week. Established in 2004, Get Active Sports continue to deliver high quality PPA Cover, PE Tuition, Staff CPD, Extra Curricular Clubs, Active Care, Holiday Camps, Football Development, Apprenticeships, Fetes & Fundraising events and Parties to schools, parents & children across the UK. We deliver more than 9000 activity sessions each month to schools across the UK. This amounts to more than 500,000 visits per year, enriching the curriculum in all of the schools we work in partnership with.
Ultimate Activity Camps is a leading provider of children's holiday camps offering outstanding activity provision nationwide! At Ultimate Activity Camps, our belief is that the quality of our staff above all else, determines the quality camp and really makes us the Ultimate.
Established in 2005, the Active Sports Group offers a unique opportunity to join an ambitious company who are passionate and dedicated to increasing and enhancing sporting opportunities for young people. The Active brand has become trusted and recognised for providing fun, healthy and inclusive programmes helping 18 month to 16 year old children grow and nurture their confidence, resilience and mindset within a safe environment. Since launching the franchise model, the development and delivery of high-quality programmes across the UK with a network of coaches that champion the Active values has been of the upmost importance. In order to develop its services and remain relevant, partnering with a variety of organisations such as Change4Life, Decathlon and several National Governing Bodies has been key to ensure that every Active session delivered is created from the best available resources.
Want to be featured in our Teaching & Coaching Directory? Click the button below to find out how.
AmeriCamp offers you the ultimate summer camp experience with one crucial difference to the other companies. We offer the highest salaries in the industry in order to ensure that you are paid fairly for your work and have the financial means to travel the US or Canada for 30 days after camp. With zero costs on camp, you know exactly where the money you earn will be going – exploring North America!
Established in 1969, Camp America are the biggest international summer camp staff provider recruiting thousands of young people each year to work on hundreds of amazing summer camps across the USA. We give you the opportunity to spend your summer doing something different whilst making an impact and gaining new skills, new friends and memories that will last a lifetime.
CCUSA offers the dream summer job in America, Canada and Europe for anyone who LOVES coaching/teaching Sports! That's right, just imagine coaching/teaching Sports for 9 weeks in California or New York or even slightly closer to home in Croatia and getting paid for it! It doesn't end there though, as afterwards you will have up to 30 days to travel on your visa (if you wish) – this truly is the best job and holiday rolled into one, and sure beats working in the rain over the British summer!
Fit For Sport recruit staff for two programmes simultaneously throughout the year; Kids Holiday Activity Camps which run during school holidays and our Extended School Days programme which run during term time. You can work in one or both programmes as you chose ono a Casual, Fixed hours, Part-time or Permanent Basis – You chose!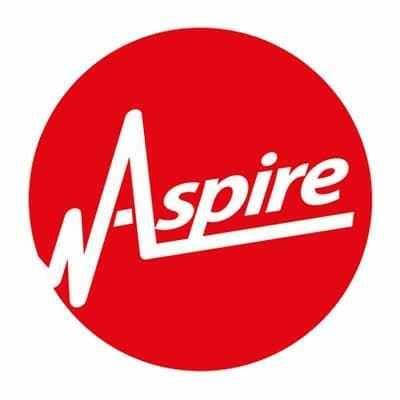 Aspire Sport
Aspire engages children and young people in physical activity, by providing innovative delivery and training services and resources that educate and inspire. Whether you're a parent seeking ways to help your children become more active, or a school, early years setting or another organisation looking for a provider of first-class sports coaching, mentoring or training, Aspire is always there to help. Our highly qualified and experienced team can provide the programmes and activities tailored to your exact needs.
Bournemouth University
BSc (Hons) Sport Coaching (with Foundation Year option). Become a sports coach who changes people's lives. With focus on coaching practice, sport psychology, and coaching sciences, this degree will give you the skills to evaluate sport coaching contexts and influence ethical and sustainable coaching practice.
Bucks New University
FDSC Sports Coaching Science. Working in sports? Or dream of getting into the sector? This two-year foundation degree gives you the right mix of academic theory and workplace experience to get ahead in your career. Coaches are the backbone to every successful player and athlete in any sport. They improve technique. Guide through psychological barriers. Rehabilitate after injury. Provide moral support. Study the science behind what makes a successful coach and you'll learn lifelong skills to help you get the best from people.
UK Coaching
We're here for the COACH. Whatever your role – coach, facilitator, instructor, leader, teacher or trainer – if you're helping people to be active and improve, we're here for you. We're here to help you be the best you can be. We're here to help you connect with the people in front of you and to put their dreams, feelings, needs and well-being at the heart of your coaching.
Plymouth Marjon University
BA (Hons) Sports Coaching and Physical Education This course offers you a very broad understanding of sport, coaching and physical education meaning you could turn your career to coaching at an elite level, teaching, or broader sport development and management themes. It enables you to develop hands-on expertise in coaching and teaching, underpinned by an in-depth understanding of how to deliver coaching, how people learn, sport analysis, and sport science.
University of Birmingham
BSc (Hons) Sport, Physical Education and Coaching Science. Our Sport, Physical Education and Coaching Science BSc degree is a dynamic, three-year full time course. You will develop the in-depth knowledge, professional competency, and transferable skills to pursue a rewarding career in the fields of education, coaching, sport development, sport policy, and other related physical activity and health industries.
New City College
The Higher Nationals in Sport & Exercise Science (Coaching Science) is a 2-year course which aims to develop students as professional, self-reflecting individuals able to meet the demands of employers in the sport sector. It has been designed in conjunction with industry leaders and provides the core elements for successful career progression into the sport & active leisure industry.
The Tactical View
The Tactical View is a FREE weekly e-newsletter that provides insights from the football world. It drops straight into your inbox and our features include: Interviews with elite coaches and players, club profiles, tactical/player analysis, coaching resources, trivia and much more. Subscribe for FREE via their website to receive your complimentary coaching e-book.