Jade Windley
Job title Tennis
Employer Mintridge Foundation
Jade Windley is a former professional tennis player and proudly represented Great Britain throughout her career. Jade won 19 professional titles and achieved her lifelong dream of competing in the main draw of The Championships, Wimbledon.
As a child Jade played lots of different sports including football, rounders, cricket, athletics and of course tennis.  Jade won the u14 Road To Wimbledon and made the final of the u13 National Championships, which triggered her to forge a career as a professional tennis player.
She had many amazing junior tennis experiences, including winning rounds at u18 Junior Wimbledon, winning national and international events and coming away with a bronze medal at the Commonwealth Youth Games in India. At 16, she became world ranked in the senior game and became part of the Junior Great Britain Fed Cup team but made the important decision to focus on her education until she was 18.
She made the decision to become a professional tennis player at the age of 18 and forged a career in tennis. Here she outlines her advice to young athletes on what is required to play professional sport.
What does it take to forge a professional career in sport?
Passion for the game
Dedication to put the training hours in – this is easier if you have passion for your sport
Resilience and Perseverance – you have to be ok with failing as it happens A LOT!
Support & Respect – listening to those that are trying to help you (parents, coaches and teachers for me)
Who was your best coach and why?
My best coach was the one who I could trust. He was always there for me, in my corner, whether I won or lost. He would tell me straight as to what I needed to do to improve and I knew he truly believed that I could be successful at the top of the game, which boosted my confidence. His vast knowledge of the game really helped me to discover my own gamestyle – he helped me to use my strengths and tactically I became so much more aware. I also improved my mental toughness as a result, as he often helped me to put things in perspective with humour!
Your advice to young people on how to achieve success
Motivation – Be prepared to mix it up! Try different training method to help keep motivation levels high. It obviously helps if you are passionate about the sport and generally love to play but all players will go through tougher times, where their motivation dips. For me, mixing up my training really helped. I did swimming, boxing, rowing, beach training, indoor and outdoor gym. Even on the court, my coach always mixed up the drills (and made them competitive), which I loved!
Confidence – Work hard – confidence doesn't just magically appear (unless you are very lucky!) – I gained confidence by putting quality training in so when the matches came around I knew I was ready. It was the same at school; my confidence during exams was pretty high, as I knew I had revised, so I gave myself the best possible chance of doing well. (I was still nervous but nerves are a good thing!) Also, try to view mistakes as good thing. If you can learn to fail well, it really helps as a professional athlete, as you develop resilience, which in turn improves confidence and self-belief.
Fitness – Similar to motivation, keep things fresh and mix up training methods. Tennis incorporates all of the physical factors, so it is really important to develop everything from speed endurance to strength to flexibility. I believe that if your fitness is high, this can really improve confidence too.
Nutrition – Nutrition is very important as a professional athlete! My advice would actually be to drink lots of water – always have a water bottle with you wherever you are. Be aware that many drinks contain a lot of sugar, so check the labels beforehand.
Advice for young athletes attending a trial
Nerves are expected – they are a good thing; it means you care and want to do well. Try to prepare well, especially with regards to nutrition the day before and on the morning of the trial. Make sure you have a water bottle to keep sipping throughout to stay hydrated. Most of all, ENJOY it. If it doesn't go as well as planned, don't worry especially as a junior! If you work hard, you will create more opportunities in the future anyway.
Best advice you were given?
Control the Controllables. Try to do things on your terms and control what you can – best effort / positive attitude / good preparation – if your opponent is better on the day then fair enough; it is easier to accept if you know you couldn't have done anything else.
Jade Windley is an Ambassador for The Mintridge Foundation a registered charity dedicated to enhancing life skills in young people through sport. They provide a support network for young people by harnessing the power of positive sporting role models. For more information on how they can support your sports programme visit their website.
Mintridge Foundation Directory
More advice on how to become a professional sports athlete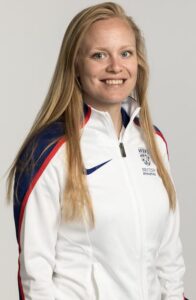 Football – Fil Kamps
Gymnastics – Grace Harrison
Judo – Nekoda Davis
Hockey – Shona McCallin MBE
Wheelchair Basketball – Jordan Jarrett Bryan
Cricket – Patrick Foster
Trap Shooting – Georgina Roberts
Archery – Danielle Brown MBE
Athletics – Iona Lake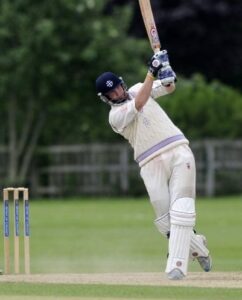 Basketball – Marko Backovic
Sailing – Hannah Diamond
Climbing – Molly Thompson-Smith
Athletics – Laura Sugar
Cricket – Lewis Hatchett
---