Danielle Brown
Job title Archery
Employer Mintridge Foundation
Danielle Brown MBE is a double Paralympic gold medallist in archery, five time World Champion and was World Number 1 for her entire career. She also achieved something that very few disabled athletes manage when she successfully transitioned onto the able-bodied team.
She only started archery on her fifteenth birthday and within three years made the Great Britain team. She outlines what attributes helped her achieve her success in the hope it can help young sports athletes achieve their own sporting success.
"I didn't get into archery with ambitions of making it to International level – I just wanted to take part in a sport that I could manage with my disability and I loved it so much. I was so passionate about it that I practised most days – at the local club and in my parent's living room! A couple of coaches at the club really looked after me and saw my potential – they encouraged me to take part in competitions and really supported my growth and development. With their help I improved quickly and earned my spot on the GB team."
What does it take to forge a professional career in sport?
"You've got to be prepared to put the work in, stay positive through the tough times and always be willing to learn."
Your advice to young athletes on how to achieve success…
Motivation – Understand what motivates you. We are all motivated by different things and if you figure out what drives you to want to get better then you can manufacture that environment. Having a training partner is also a really great way of doing this.
Confidence – Focus on your strengths and achievements. These aren't just the big wins but it's also important to recognise the smaller steps that help take you forward too.
Fitness – A super important aspect for any athlete. This helps you get better at the sport, complements the technical aspect and helps you deal with nerves better.
Nutrition – Listen to the research and stick with your nutritional plan. Elite sport isn't something you pick and choose at, but a lifestyle is so maintaining a healthy and nutritious diet is super important.
Advice for young athletes attending a trial…
Do your best and enjoy it. If you can walk away from the event knowing you couldn't have given any more, that's awesome. It's also important to have fun! If you're not enjoying yourself or you're putting yourself under too much pressure then you probably aren't approaching it in the right way.
Best advice you were given?
Smile! It doesn't matter how you are performing or how you are feeling, always remember to smile. This can help you get into the right mindset ready to compete.
Danielle Brown is an Ambassador for The Mintridge Foundation a registered charity dedicated to enhancing life skills in young people through sport. They provide a support network for young people by harnessing the power of positive sporting role models. For more information on how they can support your sports programme visit their website.
Mintridge Foundation Directory
More advice on how to become a professional sports athlete…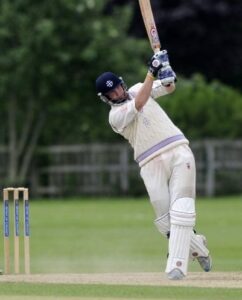 Football – Fil Kamps
Gymnastics – Grace Harrison
Judo – Nekoda Davis
Hockey – Shona McCallin MBE
Wheelchair Basketball – Jordan Jarrett Bryan
Cricket – Patrick Foster
Trap Shooting – Georgina Roberts
Archery – Danielle Brown MBE
Athletics – Iona Lake
Basketball – Marko Backovic
Sailing – Hannah Diamond
Climbing – Molly Thompson-Smith
---