Patrick Foster
Job title Cricket
Employer Mintridge Foundation
At 18, Patrick Foster signed a professional contract with Northamptonshire CCC where he would spend the next 3 years rubbing shoulders with and testing himself against some of England's current elite. Having spent a year out focusing solely on his desire to play professional sport, Patrick then combined this with his Combined Social Sciences degree at Durham University. Here he outlines to aspiring athletes how to become a cricketer and his advice on how to forge a career playing sport.
What does it take to forge a professional playing career in sport?
The key requirements I believe is undying commitment, self-belief and dedication. You must love what you do and have a willingness to strive to always be better and improve. A desire to be the very best that you could be requires the right mindset which is also important.
Who was your best coach and why?
Graeme Fowler (Durham University MCCU) – He simplified things for me and really made me believe in myself and my ability. He helped me focus on me rather than other people and taught me how to deal with failure and challenges and subsequently understand what it would take to be the very best I could be. He believed in me as a person as much as a sportsman.
Your advice to young people on how to achieve success…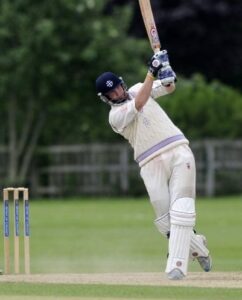 Motivation – There is always someone else training if you are not and putting in the extra yards if you are not. Do not ever let someone tell you, you cannot do something. If you put your mind to something and want it that bad anything can be achieved.
Confidence – Believe in yourself but recognise that there is a very fine line between confidence and arrogance. Always strive to be the best that you can be but never think you are the very best.
Fitness – Always work on improving your fitness. Be dedicated and committed as it will help you mentally as much as it will help you physically. The more you put in the more you will get out.
Nutrition – Never underestimate its importance and impact. Same can be said for sleep and looking after your mental health as much as your physical health.
Advice for Young Athletes Attending a Trial…
Do the very best you can and be the very best you can be on that day, that is all anyone can ever ask. Focus on you and not others. Realise that it might seem like the be all and all at that time but if it does not go your way then more opportunities will come your way and you can bounce back stronger. TRY AND ENJOY IT.
Best advice you were given?
NEVER FEAR FAILURE.
Patrick Foster is an Ambassador for The Mintridge Foundation a registered charity dedicated to enhancing life skills in young people through sport. They provide a support network for young people by harnessing the power of positive sporting role models. For more information on how they can support your sports programme visit their website.
Mintridge Foundation Directory
More advice on how to become a professional sports athlete…
Football – Fil Kamps
Gymnastics – Grace Harrison
Judo – Nekoda Davis
Hockey – Shona McCallin MBE
Wheelchair Basketball – Jordan Jarrett Bryan
Climbing – Molly Thompson-Smith
Trap Shooting – Georgina Roberts
Archery – Danielle Brown MBE
Athletics – Iona Lake
Basketball – Marko Backovic
Sailing – Hannah Diamond
---