Emma Louise Jones
Job title TV and Podcast Presenter
Employer Freelance
Emma Louise Jones tells us about her own career in the sports industry and what her and the Can I Play? podcast team are trying to achieve with the platform.
Alongside founder, Vik Tidmarsh, Emma has launched Can I Play?, a platform dedicated to shining a light on opportunities for women in sport, to help equip, enable and empower women to overcome obstacles in pursuit of their dream career.
In an interview with Careers in Sport, Emma Louise Jones tells us about her own career in the sports industry and what her and the Can I Play? podcast team are trying to achieve with the platform.
What is your current role in sports media?
I present features with footballers for BBC MOTDx, as well as anchoring the Championship Rugby League action for Viaplay Sports.
As part of the role I interview Premier League footballers for BBC MOTDx and anchoring the pre-match, half-time and post-match Rugby League analysis alongside the pundits for Viaplay Sports.
I'd say my main responsibility is to ensure everyone I'm chatting to on and off air feels comfortable. That way, everyone is more relaxed, having fun and you can get the very best out of people.
Is there a typical week in terms of how you break down your time?
My weeks can look very different on a Monday morning to how they end up panning out!
I cover the rugby league most Monday evenings, so I'll do my prep and then travel to whichever stadium we're broadcasting the game from. We have to get there a while before the build-up starts so that we can have a production meeting and make sure everything is running smoothly. (Also gives me time to have some food and catch-up with my colleagues!) We go on air at 7.15pm and wrap up the show at 10pm.
Tuesdays I usually host the Official Leeds United podcast, either from the studio at Elland Rd or on Zoom at home.
The rest of the week is mainly filled with freelance work. Whether it's carrying out interviews for the BBC, hosting an event or having a meeting about upcoming projects, I end up spending a lot of time travelling around in my car!

Can you tell us about your career path to this point and key tips for career progression?
I began presenting on local hospital and community radio at weekends, as well as gaining work experience at the local newspaper.
I then decided to do a Masters in Broadcast Journalism, where I undertook work experience at various TV and Radio stations.
I tried to learn as much as possible about every role within radio and TV – I made the tea, made jingles, worked on reception, covered the weekend news shifts, did the traffic and travel reports, and eventually I was offered a trial run as a breakfast show presenter on a radio station in Hull.
I loved every minute of it.
I was then informed of a role at Leeds United, so I sent in a piece to camera and they offered me a job (after weeks of me pestering them!).
From there, I've been fortunate enough to present BBC 606, MOTDx, Viaplay Sports Rugby League, some huge online campaigns and launch my own projects.
My tips for progression are
Learn from others and absorb as much knowledge and information as you can

Say "yes" and then figure out how to do it – there's never a 'right' time

Be kind – not because you want to progress, just because you want to be kind
What skills and knowledge are important for a role in sports media?
Communication is the number one skill – communicating with co-hosts, pundits, directors, producers, lighting & sound teams, runners. Everyone needs to be on the same page so that the broadcast can run smoothly.
Also, communicating with viewers/listeners is essential. I feel it's my role to be the 'fan' and ask the questions I think they might want answering.
Learning how to present whilst having 2 or 3 people talking in your ear is also a skill. You're listening to a guest on air, as well as hearing the producer/director telling you what to throw to next or giving you a countdown to off air – that can be tough, particularly on an outside broadcast. But, like with everything, when you've done it enough times it becomes second natures.
What opportunities are there in your industry for young people in sports media?
There are so many opportunities for young people. My number one piece of advice is to ask!
Think about the kind of job you'd like to do and where, then reach out and ask if you can do work experience there.
The world of broadcast is also ever changing and young people have the ability to build platforms for themselves based on their passions. This is great because it means they can create a portfolio/show reel of work to send to potential employers.

What are you looking for when it comes to recruiting? What makes people stand out?
Enthusiasm and a willingness to try. No one is expecting you to be perfect, but if it's clear that you work hard and you want to learn, that makes you stand out.
It won't be easy and it won't happen overnight, but if you want it enough and you work hard enough, you'll achieve it.

What was the best advice you were given?
Trust your gut.
There have been many opportunities presented to me that I have declined because it didn't align with my values. It's easy to say yes to everything, but remaining true to who you are means you're far more likely to end up where you really want to be.
3 great things about working in the sports media industry
The people – I have met some of my favourite people in the world in this industry

No two days are the same – the variety makes every day fun!

Travelling all over the country and all over the world
3 challenging things about working in the sports media industry
Your days can quickly change – a shoot you had booked can be rearranged last minute

The hours can be unsociable – if you're someone who enjoys your evenings and weekends you have to be prepared to bid them farewell

Accepting that you will probably live out of a suitcase and bounce from hotel to hotel (but I quite enjoy that!)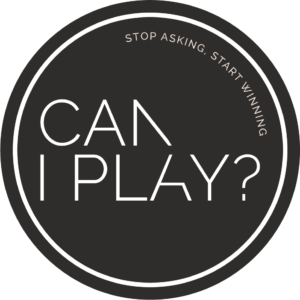 For more information on Can I Play? Visit their website www.caniplayofficial.co.uk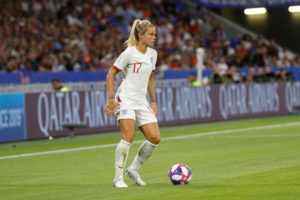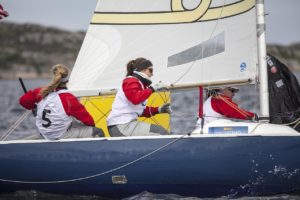 ---