GLL is a charitable social enterprise and the largest leisure provider in the UK. As a national organisation, we now operate in more locations than ever before and run over 350 leisure centres, pools and event spaces (including the London Aquatics Centre and Copper Box Arena in the Queen Elizabeth Olympic Park), as well as numerous libraries, children's centres and spas. Our aim is to get more people, more active, more of the time whilst making leisure, cultural and community facilities accessible and affordable. Not only that, we're committed to getting local people into work all around the locations that we operate in.
Here at The Training Room we are specialists at connecting people with opportunities by providing focused, thorough training and an invaluable careers service. When we started back in 2006, we operated as a full-service careers provider within the fitness industry, helping students start a new career through our accredited Personal Training Courses. In the following years, as we grew in reputation we also began to grow in numbers; our student numbers expanded, and we were able to open academies nationwide. Today, through our growing reputation of providing 'industry-ready' professionals we have been able to partner with the most respected name in the fitness industry such as PureGym, Nuffield Health, The Gym and many more. We believe that our advanced approach to training allows us to provide high quality training courses and genuine career opportunities without compromising on our fundamental beliefs and values.
Are you looking to develop a career in Fitness, Sport and Performing Arts? Begin your training with trainwithpremier.com. We compliment your learning style through workshops, e-learning and face-to-face courses! You can gain plenty of experience, skills and qualifications with us to begin, enhance or develop your career. We know a thing or two about taking your career to the next level trainwithpremier.com offers a variety of employment pathways which include traineeships, apprenticeships and also gaining accredited qualifications. So whatever your next career move, trainwithpremier.com can support you on your career journey in Fitness, Sport or Performing Arts.
TRAINFITNESS is the UK's leading personal trainer course provider. With nearly 20 years of experience, TRAINFITNESS offers a comprehensive, fully-rounded and deep learning experience. We offer a range of affordable course options, including interest free repayment plans, as well as various study options such as full time, part time and distance study.
As the national governing body for group exercise EMD UK are dedicated to achieving our vision of a healthier nation through exercise. We work with instructors, operators and organisations across the sector to provide help, support and advice and to ensure that group exercise continues to inspire people of all ages and abilities to take part in physical activity.

Elite Fitness Education
Train as an Active IQ Personal Trainer with Elite Fitness Education's professional personal training courses. After completing our courses, you can join the fitness industry with complete confidence and a guaranteed job interview with one of our leading health & fitness brands around the UK. Let Elite Fitness Education kick start your fitness career!
Fitness HQ
Fitness HQ is a training provider with over 20 years combined experience in the delivery of fitness, leisure, management and education & training qualifications. Our primary objective is the delivery of outstanding provision in the Health and Fitness sector. Students graduate with a well-rounded education and ability to develop a successful career in Fitness.
Fitness Training Solutions
Fitness Training Solutions strives to enhance the skills and employability of our Learners through a quality training programme that will meet the needs of their potential employers. Fitness Training Solutions aims to support the needs of employers and enhance the working ability of young people and adults across the UK.
Focus Training
Choosing a Personal Training course will help your goal to become a fitness professional. At Focus Training our Personal Training courses and workshops have been the springboard for countless careers in the fitness industry. Above all, we are here to ensure you get off to the best possible start in your new chosen profession.
Future Fit Training
Future Fit Training are the leading training provider for Personal Trainers, Nutrition Advisers and Pilates Instructors in the UK. As the two-time winners of ukactive's 'Training Provider of the Year' award in 2016 and 2017 and winners of the 'Innovative Training Programme' award in 2014, we are recognised by experts within the sector for our outstanding quality of training and our impact on the health and fitness industry.
Health and Fitness Education
Health and Fitness Education are the UK's most popular and respected provider of fitness courses, training and qualifications. It's our continuing aim to help raise standards in the industry and empower students and graduates to go out into the world and make a lasting difference to peoples' lives.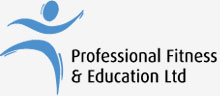 Professional Fitness and Education
As a Centre of Excellence our aim is to support and help you develop and grow within your business, gaining valuable qualifications to enhance your career. Developing your knowledge and skills will maximise your earning potential into the specialist areas of pregnancy, ageing and chair-based exercise.
The Fitness Education Academy
The Fitness Education Academy was established in 2008 and has grown considerably due to gaining an excellent reputation in the fitness industry among employers and students. The Fitness Education Academy offers a wide range of CPD courses of various levels to help progress you throughout your career. We work closely with employers in the industry who often contact us when they are interviewing potential instructors and personal trainers.
YMCA Fit
YMCA Fit are one of the UK's leading and oldest fitness training providers. YMCA Fit have trained more than 120,000 instructors and now, almost every gym in the country has a YMCA qualified staff member. They have over 35 years in the game and their ever-expanding team of Tutors, Trainers and Customer Support staff keep them current, so they can continue delivering world-class services.
Your Ad Here
Want your courses featured in our Directory, click the button below to get in touch!