As the national governing body for group exercise EMD UK's remit is to support and grow the sector, working in partnership with Sport England, to deliver the government's national physical activity agenda.
EMD UK works with instructors, operators and organisations across the sector to provide help, support and advice and to ensure that group exercise continues to inspire people of all ages and abilities to take part in physical activity.
The team at EMD UK is made up of choreographers, fitness professionals and sports coaches whose passion is training and supporting instructors throughout their careers. As a team, they understand what it's like to be an instructor and ensure you're supported every step of the way.
Whether you're starting out in your fitness career or you're a seasoned professional looking for advice, EMD UK has the training support needed to get you where you want to go. With a variety of nationally recognised and accredited qualifications, as well as affordable insurance and support you can trust, see how EMD UK can make a difference to your career.
All of our qualifications are awarded by Active IQ and endorsed by both PD:Approval and CIMSPA. You can rest assured that our courses are delivered to the highest standard, meeting quality assurance standards.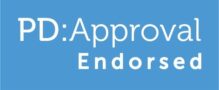 TRAINING AND QUALIFICATIONS
Level 2 Award in Understanding Nutrition, Performance and Healthy Eating
Students will learn the principles of weight control, the importance of a balanced diet, the relationship between food and health as well as how to promote healthy eating and how diet can enhance performance.
Level 2 Award in Mental Health Awareness
The purpose of this qualification is to provide learners with an understanding and awareness of mental health, common mental health disorders and issues, help reduce stigma and discrimination and encourage people to talk about mental health.
Level 3 Award in Supporting Pre and Post Natal Clients with Exercise and Nutrition
The course will explore physiological and psychological considerations and will give students the skills and knowledge needed to design and deliver programmes for the pre and post natal population.
Level 2 Group Training Qualification
If you're looking to teach classes that don't 'move to the beat', this group training qualification is for you. Learn all the practical skills and knowledge needed to plan and deliver the highest quality group exercise classes for your community.
Level 2 Group Training to Music Qualification (formerly Exercise to Music)
If you're looking to enter the world of instructing group exercise then this is the qualification for you. Group Training to Music (formerly Exercise to Music) will teach you how to focus your classes on conditioning with less of the fancy footwork.
Level 2 Dance Fitness Qualification
Our unique Level 2 Dance Fitness Qualification is the perfect way to launch your career in the dance fitness industry. It teaches you how to combine creative choreography and effective fitness training so you can offer an unforgettable class for your participants.
Level 3 Assessing Qualification
Our nationally recognised Level 3 Award in Assessing Vocationally Related Achievement qualification is ideal for those looking to assess vocational skills, knowledge and understanding. You will gain the skills and knowledge required to assess students in environments such as workshop, classroom or other training environments.
Level 3 Education and Training Qualification
Our nationally recognised Level 3 qualification is ideal for those who are looking to become teacher trainer / tutor within further education and the skills sector. The qualification will provide learners with the knowledge, skills and understanding to educate and train individuals and/or groups. This could be as a tutor for a fitness training provider or as a teacher/lecturer in further education.
Level 3 Pilates Qualification
Our Level 3 Pilates Qualification is an ideal choice for anyone looking to teach a holistic concept where the focus is on restoring the body and building strength. Our qualification is mat-based Pilates, using blocks, small Pilates balls, and resistance bands.
Duo Qualifications
Our duo qualifications are perfect for aspiring instructors who have found the style they want to teach, but have no previous teaching experience or qualifications. They give individuals one easy package and streamlined route to becoming the ultimate group exercise instructor. Teach amazing concepts such as DDMIX, Burlexercise and SOSA.
Find out more | Browse upcoming courses
Level 3 Exercise Movement & Dance Qualifications
Our Level 3 Exercise Movement & Dance Qualification enables you to become an expert in one dance fitness discipline; choose from KFA Moves, Medau Movement and FLexercise. This qualification also allows you to go on to take further specialised training and work with a range of groups and abilities.