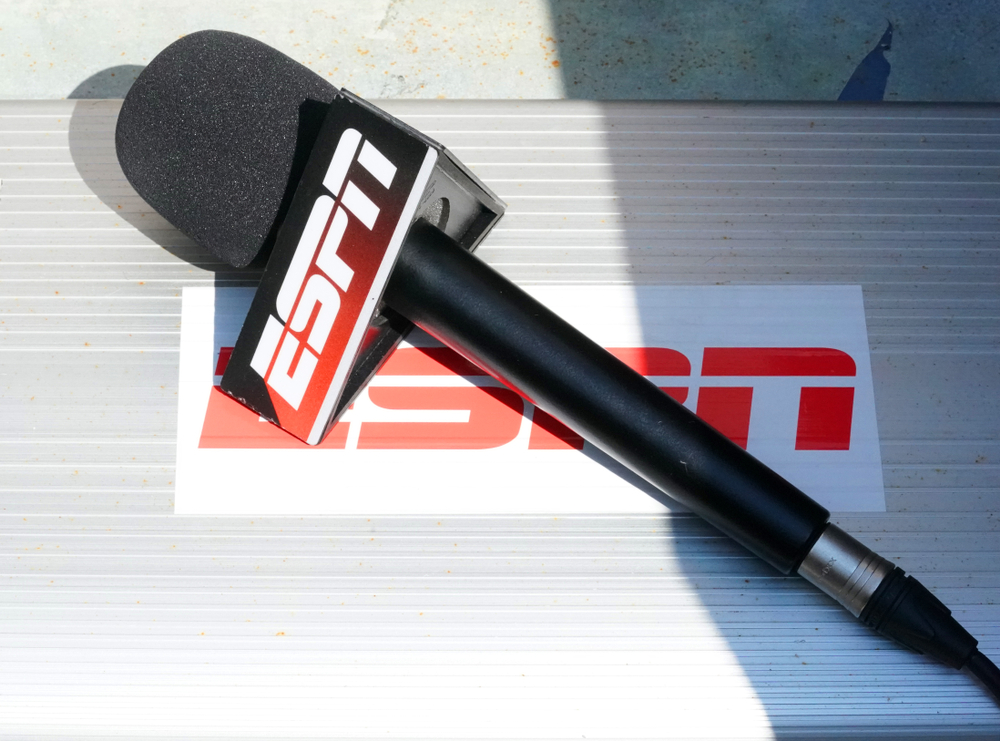 Love football transfer gossip? So does ESPN Football Senior Editor Jonathan Molyneux-Carter, and he gets paid to spend his days producing content about it.
What is your job role, and what do you do?
I am a Senior Editor for ESPN FC, one of the world's top football websites, based in the UK. My role includes content generation and placement on the website, writing, editing, subbing, dealing with our pool of writers and analysis of traffic.
What do you love most about working in sports media?
No day is really the same and football news is pretty much 24/7, 365 days a year. I've always loved transfer gossip and I play a large part in ESPN's production of transfer content. Not to go all Paul Pogba but it's my "dream" job and, having done some where you are looking at the clock waiting for the end of the day, it helps to find that nine hours has disappeared in the blink of an eye because it's fun.
Any challenges/difficulties?
The world of journalism is constantly changing, so you have to be adaptable and open to new things. Diplomacy is a skill that every editor needs when dealing with writers and it comes in handy in every walk of life.
What do you look for when recruiting new journalists?
First off, no typos in the CV. Otherwise it goes straight in the bin. Passion is the key – you need to show that this is what you've always wanted to do. Experience is important (see below) but sometimes if someone has worked for 20 different places by the time they are 25 it may show they struggle to settle.
What experience would they need?
Obviously if you have BBC, Sky or ESPN on your CV already then it will impress a prospective employer, but if you're just starting out then local papers, magazines, content companies… literally anything that shows you are passionate about and can do the job you are applying for. It sounds obvious but you'd be surprised how often I come across this: If you apply to be a football journalist with 'taxi driver' or 'accountant' on your CV and no evidence of writing about football, then you won't get an interview.
How has journalism changed since you've been working in the industry?
I first started with ESPN football in 2006 and social media didn't really exist back then – certainly not to the degree it does now. "Access" to players has improved in that they can post anything they like and it may become news, but it's also very hard to trawl through so much fake/misleading content to find out what's real – especially with transfer gossip. It's a good place to find content, but you need to have a critical eye with anything you come across on social media and always find/check the original source.
What qualifications and qualities helped you climb the ladder?
I did English, History and IT at A-Level, then English Literature at University and then a Masters in Multi-Media journalism. I wasn't sure what kind of journalism I wanted to get into – I just knew it would involve sport, writing and using a computer. Having a solid background of English certainly helped me, but it was my examples of work experience and writing (which I had collected since the age of 14) that tipped the scales in my favour when it came to my interview.
What degree would you recommend? Does it matter?
I chose English because I wanted to write and edit and was lucky enough to do a Masters to narrow down the choice between radio/TV/magazine/website. But it doesn't really matter. A degree can help, but equally if someone has been working from an early age and has loads of good experience then they will be just as good.
If you could give an aspiring journalist one piece of advice, what would it be?
Write, write and write some more. Get a portfolio of examples that you can take to an interview. If you enjoy writing then this should be second nature anyway but while you may be excellent at explaining to someone at interview how passionate you are, actions speak louder than words.
Also, don't take 'no' for an answer. You'll be fighting against a lot of other people for a job in this industry, so make yourself stand out and show you care.
For more careers advice and latest news visit our dedicated Sports Media section.
https://careers-in-sport.co.uk/wp-content/uploads/2019/06/ESPN.jpg
741
1000
Harvey Grout
https://careers-in-sport.co.uk/wp-content/uploads/2022/05/cis-logo-300x136.png
Harvey Grout
2019-06-20 11:48:13
2020-03-30 18:40:15
ESPN news is 24/7 365 days a year