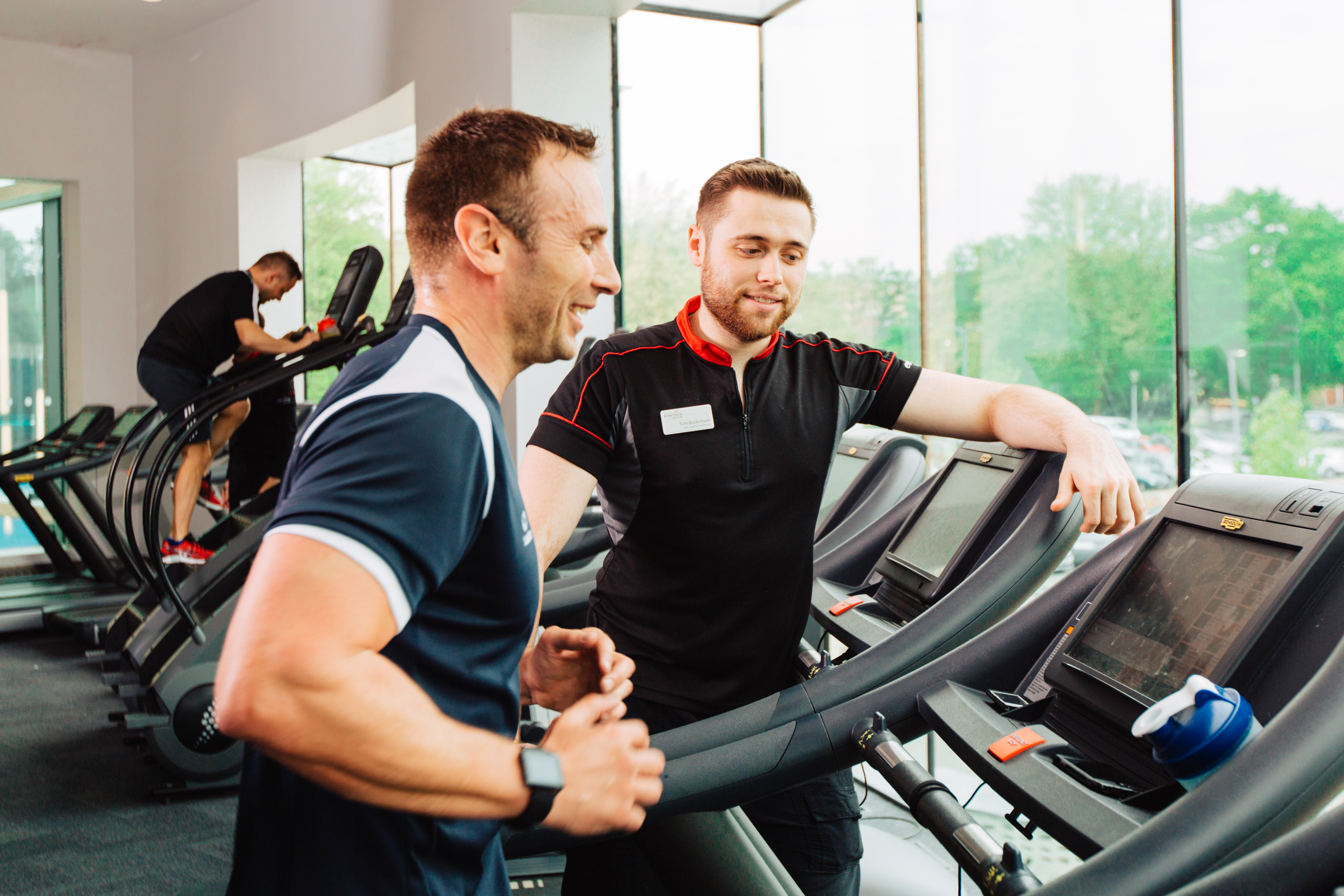 Personal Trainer at Everyone Active
A personal trainer at Everyone Active continues to be a key product and service that we are able to offer to our members, something we do in partnership with all our Personal Trainers, both employed and self-employed.
The industry is changing fast, the continuing growth of budget gyms and more recently boutique studios specialising in one particular type of training give members and. prospective members much more choice. In addition, increasingly they are also consuming health and fitness outside of the four walls of our facilities through apps, web sites and on demand services.
However, Personal Training continues to provide huge value to our members, and we know from our data that those members that do personal training stay as member longer, which benefits Everyone Active and our Trainers.
Competition to attract Personal Trainers in to our competitors is fierce, with many operators offering zero rental and other financial based incentives. Whilst we understand this is often attractive, our approach is one that focuses less on discount but more on the quality of our facilities, the environment provided for Trainers, the quality of our membership base, the low ratio of trainers to members and the overall environment to build a long term and successful business.
We offer our Personal Trainers a number of great benefits and USPs
Unlimited earning potential
We don't cap the number of PT hours you can do
Low rental charges and introductory rates
We offer incremental discounts on rental over the first few months to allow you to build your business.
Generally our rents are lower than many other operators
Rents range for £150-£700 per month depending on location and site.
Single site and multi-site opportunities
As our business is based around local authority contracts, for a small extra supplement to your rent you are able to work across multiple centres in the same contract
Modern and well-equipped facilities
Our facilities generally offer extensive and modern equipment, everything that a Personal Trainer would need.
A high member to trainer ratio
Our approach has been to work with trainers to help build their business so they help contribute to our wider business objectives. We have not been too aggressive in pushing too many trainers into our centres. As a result our centres still hold plenty of opportunity for new trainers starting out.
Opportunity to teach classes (subject to qualifications)
We offer an extensive range of group exercise classes and gym floor classes. Subject to qualifications and vacancies there may be an opportunity to supplement your core PT business through the delivery of courses.
Business and marketing support
All trainers our required to operate under the Everyone Active Personal Training brand umbrella. We provide marketing collateral to sites and regularly run promotions to generate business leads for our trainers. In addition all new members have access to a free 30 minute PT session delivered by our trainers and representing a great lead generating activity.
Complimentary membership for you and a partner at your site of work
Access to CPD courses and training (where available). In the future this will include access to an online Everyone Active specific business course
A quarterly Everyone Active digital PT Newsletter, featuring articles and a range of discounts on a range of training courses and PT related products and services.
Related Articles
Personal Training with Everyone Active
Personal Training at Everyone Active
Everyone Active Directory Page
https://careers-in-sport.co.uk/wp-content/uploads/2018/01/PT-2.jpg
3027
4540
Ed Foster
https://careers-in-sport.co.uk/wp/wp-content/uploads/2018/01/CIS-Login-300x80.png
Ed Foster
2018-02-09 16:26:21
2020-03-31 18:44:57
Personal Trainer at Everyone Active