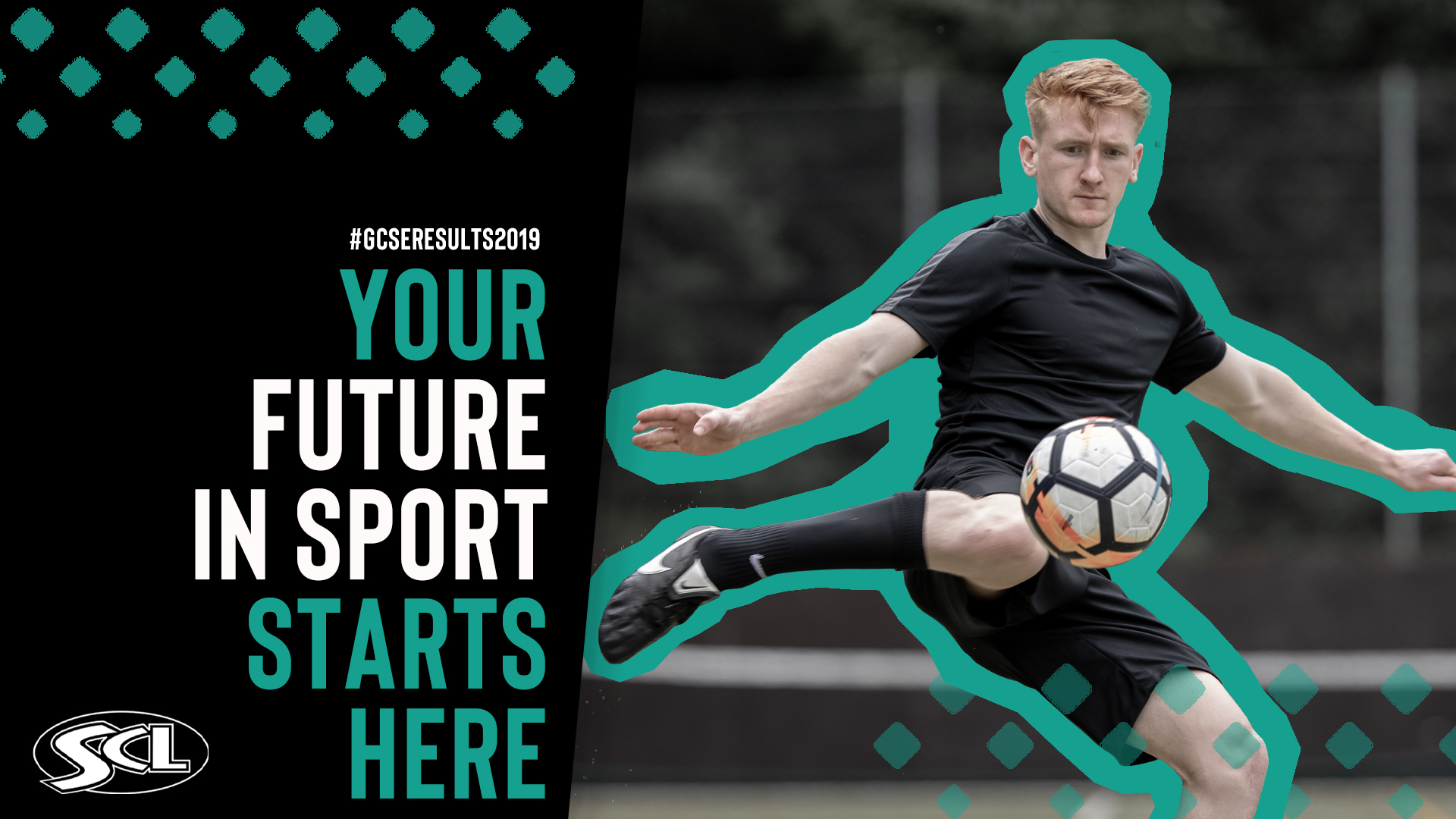 Thousands of students across the UK are set to receive their GCSE results and SCL, the UK's leading providers of education through sport, are on hand to provide help and guidance to those wishing to pursue a career in sport.
GCSE results day can be a daunting time, and for many students who have either aced their exams or not quite made the grades they were hoping for, an education and sports development programme with SCL Education and Training could be the first step towards a career in sport.
An education and sports development programme with SCL combines a passion for football with a full-time education and gives students the opportunity to benefit from an outstanding teaching and learning experience.
Benefiting from daily training from highly qualified FA coaches, students will receive guidance on individual football, fitness, nutritional advice and regular appraisals to monitor development both on and off the pitch.
SCL's proven and tested programmes are delivered by highly qualified and passionate teachers in a sporting environment, giving students the opportunity to achieve anything from a Level 1 to Level 3 qualification in Sport as well as GCSE qualifications.
Maths and English specialist Richard Hylton, who joined SCL in 2017, has always gone the extra mile for students by using his dynamic teaching style to get students and tutors engaging with GCSE's.
He said: "Students have had their 10 years at school and maybe they didn't quite get the results they wanted.
"We try to approach the GCSE English and maths in a different way, and we aim to give them the motivation to pass their exams.
"For me, the best part of the job are those 'Eureka' moments the students have, and I love seeing their face light up when the understanding comes flooding in."
SCL works in partnership with more than 70 football, cricket and rugby clubs from a professional level through to grassroots and together it educates over 2000 students a year thanks to the power of sport.
On completion of the education and sports development programme, students have the opportunity to continue their education at university or be eligible to apply for an apprenticeship within the sport and leisure industry.
YOUR QUALIFICATION IN SPORT
Study with SCL and gain a nationally recognised qualification within sport, coaching and fitness.
NCFE/BTEC Level 2 or Level 3 Diploma in Sport.
Where required, students will study maths and English GCSE or Functional Skills.
YOUR SPORTS TRAINING
Enjoy daily training from highly qualified coaches, and benefit from their playing experience and industry knowledge:
• 6-8 hours of extensive sports development a week
• Guidance on individual fitness
• Nutritional advice
• Regular appraisal to monitor development
• Regular competitive fixtures
• Weekly competitive games programme
• Opportunity to play in a league
ENTRY REQUIREMENTS
4-5 GCSE's Level 9-4 including English or maths, or both.
You will need to be 16-years-old by 31 August and be ready to start the programme in early September 2019.
Join us on social media to get all the latest information on our education and sports development programmes.
Find us on Twitter @SCLeducation and on Facebook www.facebook.com/SCLedu
We are also on Instagram @scleducation
For the latest news from SCL visit their portal on Careers in Sport.
https://careers-in-sport.co.uk/wp-content/uploads/2019/07/Football-Turq-1.jpg
1080
1920
Harvey Grout
http://staging.careers-in-sport.co.uk/wp-content/uploads/2022/04/cis-logo-300x136.png
Harvey Grout
2020-08-01 07:01:05
2021-02-17 11:04:08
Sign up to an SCL programme