Jo Buss
Job title Watersports Instructor
Employer UKSA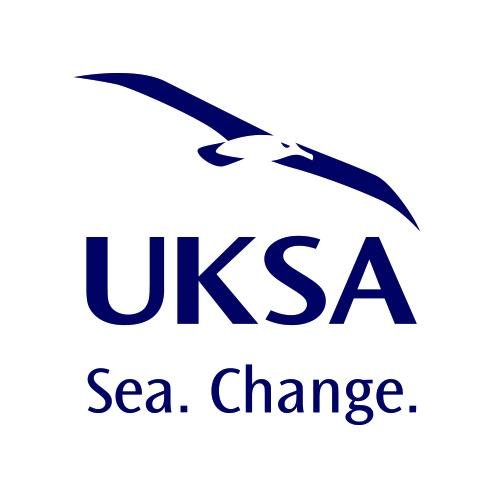 How to become a watersports instructor
Working in watersports offers the freedom to escape the daily grind of a 9 to 5 – the chance to get out of the office chair. But you will find that although this industry is a more relaxed and happy place to work than many others, it still offers structured work with long-term career options.
Careers in watersports are suitable for an enormous variety of hard-working and self-motivated people. If you have a love of the great outdoors and a passion for teaching others, you could excel in the watersports industry.
Previous watersports experience is not needed for success – it is possible for complete novices to qualify as a watersports instructor in just a few months. UKSA offers these entry-level courses. The money you spend on your watersport instructor training courses will be worth it once you are qualified and available to work all around the world!
"There is huge diversity of work environments in the industry, from teaching windsurfing, dinghy sailing or stand up paddleboarding, either on the sea or inland on lakes and waterways."
Is it possible to develop a career in watersports?
Most jobs as a watersport instructor are reasonably paid, with benefits, and have clearly defined career paths leading to additional qualifications as a watersport instructor and responsibilities and increased pay. At the top end of the scale, senior managers have often worked their way up from entry-level jobs to become responsible for multi-million pound operations and in return can expect to earn a reasonable salary.
Are year-round jobs as a watersport instructor available?
This is a worldwide industry that operates throughout the year. It can be difficult to secure year-round jobs as a watersport instructor to start with, but this gives you the opportunity to travel and live in a very flexible way. Many watersports operators have winter sun resorts, while some others offer their staff winter jobs at their ski resorts.
What attributes does a watersport instructor need?
What counts as a watersport instructor is having good verbal communications skills, getting on well with others and being accustomed to solving problems.
How do you get a job as a watersport instructor?
Many people underestimate the importance of gaining the skills and watersport instructor qualifications that will make them attractive to employers. There is a massive demand for good staff who are prepared to work long hours while maintaining a cheerful, easy-going outlook. You should have a good work ethic, appropriate watersport instructor qualifications, good references and a realistic understanding of the industry and its requirements. The watersport industry has expanded exponentially over the past 30 years, which has created an enormous demand for qualified watersport instructor staff. Competition for watersport instructor jobs can be high in popular resorts.
What is living at an overseas watersports resort really like?
There are many benefits. Your living expenses will be minimal as most employers foot the bill for laundry, uniform, food and so on. You'll also have a built-in social life where you mix with like-minded individuals. You'll have to get on with these colleagues though! In many cases you'll rarely get an opportunity to leave the resort, so you may only be able to escape your work environment once a week, on a day off, to explore the local area.
---