Find Jobs from leading organisations across the sports industry or as an Employer advertise jobs using Careers in Sport. They're updated daily, and you can apply directly.
Current Search Filtered by:
Sports Business
Female Inclusion Officer
Southampton
Competitive
School Intervention Officer
Croydon
£20000 - £22000 per annum
Head of Safeguarding
Birmingham
Competitive

Grant Officer
London
£26500 - £30000 per annum
Leisure Team Member
Moss Side, Manchester
£13758.00 - £18305.00 per annum
Supporter Services Executive
London
£18000 - £21999 per annum

Project Manager
London
Competitive
Publicist
London
Competitive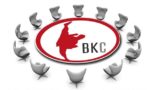 Social Media/Community Manager
Nationwide (UK)
Voluntary
Post Your Job For Free!
Reach thousands of people a month, with a passion to work in sport, for FREE!
Become an employer partner
Your own, bespoke branded portal on the Careers in Sport website.