Lindsey Ormond
Job title Nutritionist (owner LO Health Solutions)
Employer LO Health Solutions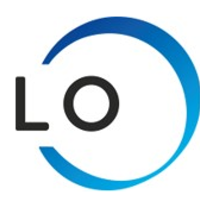 What does a sports nutritionist do?
A sports nutritionist provides nutritional education and services to athletes. They consult with athletes to help them develop optimal eating habits. Nutritionists design menus, recommend vitamins and supplements, and provide nutritional advice for athletes.
What does a typical day as a sports nutritionist involve?
Working in research and development, for example, involves tasks such as collating scientific evidence and advising on the levels of specific nutrients that should to be included in products. I investigate the science behind new ingredients and whether they could be beneficial, as well as helping in the set up and management of studies which we commission to universities. My own work includes articles for fitness professional publications, nutrition lectures and advise for recreational athletes.
What do you enjoy most about your job?
It is great when people report back that the products which you've helped the development of are excellent, or that the advice you gave them helped them achieve their goals, especially when it comes to challenges such as running a marathon. Part of the job is keeping up-to-date with current research, so you know what's going on and what developments have been made. It's also handy when I need to plan my own nutrition for endurance events.
What are the hardest part of the job?
As with many aspects of science, there is not a definitive answer. A lot of the time you end up with more questions than answers. And reading, writing and thinking about food all day can make you hungry! When meeting new people (especially at a party), they always want to ask lots of questions about weird and wonderful foods they have heard about in the media, which is fine for the first five minutes but can get a bit tiresome if they keep you there for an hour!
What qualifications do you have?
I would recommend getting A-levels in subjects which will give you firm basic knowledge in relevant areas and those required for entry into a degree in nutrition or dietetics (check course requirements). If you go down the nutrition degree route, ensure you pick a course which is recognised by the Nutrition Society, as this will lead you to registration with them. Employees will expect you to be registered with the Nutrition Society, so it is important. If you go down the dietetics route, you will be registered with the British Dietetic Association.
What other tips would you have for anyone looking to follow a career in nutrition?
Do voluntary work with nutritionists and/or dieticians. It can be difficult to get but keep trying. It will help you to gain an insightful view into the day-to-day life in the job. Also, play sport. Any sport. Health benefits aside, it will give you a better understanding of challenges athletes face around fuelling their performance and general attitudes to nutrition from athletic groups. Do some voluntary work with local sports/at sporting events, too.
---