To have a successful career in sport, it is important to understand the qualifications, skills and experience required for your desired profession. Whatever your interest, whether it is a job in sports business, coaching, media, teaching, science, health and fitness, there are an increasing number of opportunities. The key is to stand out from the crowd.
Review the job and training opportunities our business partners offer in our comprehensive directory. Having this knowledge and understanding can help you achieve your career goals.
The Active brand has become trusted and recognised for providing fun, healthy and inclusive programmes helping 18 month to 16 year old children grow and nurture their confidence, resilience and mindset within a safe environment.
AmeriCamp offers you the ultimate summer camp experience with one crucial difference to the other companies. 
We offer the highest salaries in the industry in order to ensure that you are paid fairly for your work and have the financial means to travel the US or Canada for 30 days after camp. With zero costs on camp, you know exactly where the money you earn will be going – exploring North America! 
BASES (The British Association for Sport and Exercise Sciences) is the professional body for sport and exercise sciences in the UK.  Our mission is to drive excellence in sport and exercise sciences through the promotion of evidence-based practice and the development and enhancement of professional and ethical standards. This includes a number of services and support, including Membership, Accreditation's and Certifications, Conferences and Events, Research and Publications, and Partnerships.
The Academy of Intrinsic Biomechanics Programmes, Biomechanics Education Ltd, has evolved since 2007 without losing its founder members and their passion for empowering individuals to improve the way they and their clients move.
All of our courses are delivered by a highly committed team of fully qualified, skilled professionals called Master Trainers, who all embrace having a diverse range of abilities and professionals on the workshops they deliver.
Established in 1969, we're the biggest international summer camp staff provider recruiting thousands of young people each year to work on hundreds of amazing summer camps across the USA.
We give you the opportunity to spend your summer doing something different whilst making an impact and gaining new skills, new friends and memories that will last a lifetime.
CCUSA offers the dream summer job in America, Canada and Europe for anyone who LOVES coaching/teaching Sports!
That's right, just imagine coaching/teaching Sports for 9 weeks in California or New York or even slightly closer to home in Croatia and getting paid for it! It doesn't end there though, as afterwards you will have up to 30 days to travel on your visa (if you wish) – this truly is the best job and holiday rolled into one, and sure beats working in the rain over the British summer!
Coach Core is a national sports coaching apprenticeship programme, supporting young adults not in employment, education or training. We deliver the Level 2 Community Activator Coach qualification, and in some areas, the Level 3 Community Sport and Health Officer too.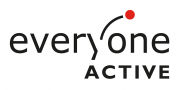 We are called Everyone Active for a reason: we have made it our mission to encourage everyone we come into contact with to participate in at least 30 minutes of moderate physical activity, either in one of our centres or via online training, five times per week.
To help us achieve this mission, we manage more than 160 leisure and cultural centres across the UK in partnership with over 50 different local authorities.
We are passionate about being active and staying healthy, and we want our members to be too.
Fit For Sport recruit staff for two programmes simultaneously throughout the year; Kids Holiday Activity Camps which run during school holidays and our Extended School Days programme which run during term time. You can work in one or both programmes as you chose ono a Casual, Fixed hours, Part-time or Permanent Basis – You chose!
Get Active provide exciting and engaging activities to more than 10,000 children aged 3-16 in over 65 schools every week.
Established in 2004, Get Active Sports continue to deliver high quality PPA Cover, PE Tuition, Staff CPD, Extra Curricular Clubs, Active Care, Holiday Camps, Football Development, Apprenticeships, Fetes & Fundraising events and Parties to schools, parents & children across the UK.
We deliver more than 9000 activity sessions each month to schools across the UK. This amounts to more than 500,000 visits per year, enriching the curriculum in all of the schools we work in partnership with.
GLL is a charitable social enterprise and the largest leisure provider in the UK. As a national organisation, we now operate in more locations than ever before and run over 350 leisure centres, pools and event spaces (including the London Aquatics Centre and Copper Box Arena in the Queen Elizabeth Olympic Park), as well as numerous libraries, children's centres and spas.
Our aim is to get more people, more active, more of the time whilst making leisure, cultural and community facilities accessible and affordable. Not only that, we're committed to getting local people into work all around the locations that we operate in.
InSport Education delivers fully flexible and online immersive, real-world learning programmes for students and early-career professionals in sport business. We offer access to highly experienced professionals from across the sector, helping you to learn practical, first-hand skills, network with industry leaders, and accelerate your career in sport business.
The Mintridge Foundation is a registered charity dedicated to enhancing life skills in young people through sport. We provide a support network for young people by harnessing the power of positive sporting role models. The Mintridge Foundation assists young people of all ages, abilities and physical capabilities to develop confidence and resilience, and creates awareness of the importance of mental and physical wellbeing through sport.
NFTS offer a unique Sports Production diploma course, delivered in partnership with IMG, the world's largest independent sports producers, aiming to equip students with the editorial skills required to produce state-of-the-art sports and live events coverage, highlights content and other material. Every student also completes a four-week work experience placement at IMG.

Strength and Conditioning Education have been developing and delivering high quality education for fitness professionals for many years; Founded in 2011, the company specialises in performance-based education that allows trainers to develop their skills to get better results with their clients and work with athletes from all sports.

With Academy partnerships with 70+ football, rugby and cricket professional and grass roots sports clubs, foundations and community trusts across the UK, study with SCL is your first step towards a career in sport.
Combine your passion for football, rugby or cricket with a full-time education and development programme, and benefit from an outstanding learning and teaching experience which will push you to achieve your best and set you on the path to establishing yourself with the industry.
Star Hotshots has been running for more than 16 years. OFSTED-registered, we are very proud of the reputation we have for providing active, safe and enjoyable sports camps. Our camps are an enjoyable and structured way of using sport and physical activity to expend energy and develop skills.
Here at The Training Room we are specialists at connecting people with opportunities by providing focused, thorough training and an invaluable careers service.
When we started back in 2006, we operated as a full-service careers provider within the fitness industry, helping students start a new career through our accredited Personal Training Courses.
TRAINFITNESS is the UK's leading personal trainer course provider.
With nearly 20 years of experience, TRAINFITNESS offers a comprehensive, fully-rounded and deep learning experience. We offer a range of affordable course options, including interest free repayment plans, as well as various study options such as full time, part time and distance study.
Are you looking to develop a career in Fitness, Sport and Performing Arts? Begin your training with trainwithpremier.com. We compliment your learning style through workshops, e-learning and face-to-face courses! You can gain plenty of experience, skills and qualifications with us to begin, enhance or develop your career.
For over 32 years, UK International Soccer has provided development programs for children of all ages and abilities.
Our international coaches are selected for their knowledge, coaching ability, and commitment to create a fun, positive learning environment for all children.
Ultimate Activity Camps is a leading provider of children's holiday camps offering outstanding activity provision nationwide!
At Ultimate Activity Camps, our belief is that the quality of our staff above all else, determines the quality camp and really makes us the Ultimate.