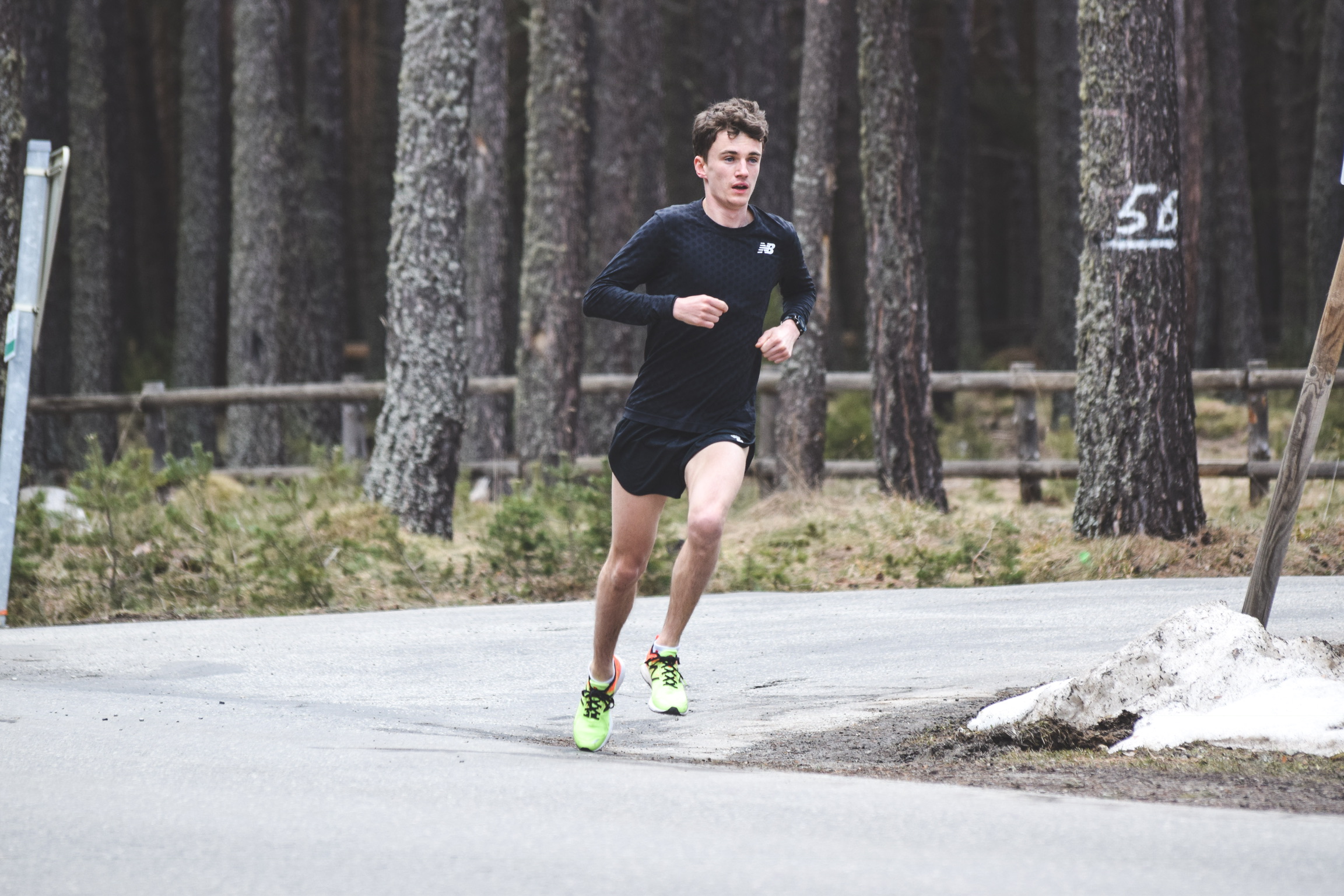 Middle distance runner Jonny Davies combines his athletics career with his studies at the University of Birmingham.
Did you always intend to combine your athletics career with a degree course in Biological Sciences?
JD: With distance running we are lucky because university groups often offer the best progression towards an athletics career. Birmingham was a perfect fit for me because they had a brilliant training group as well as an excellent biosciences department which was the area I wanted to go into.
Why did you choose the University of Birmingham and what are the benefits of being a dual career athlete there?
JD: UoB had a brilliant training group when I arrived as well as several athletes who had based themselves in the area to train after university (such as world silver medallist, Hannah England). Additionally, the scholarship programme was excellent and there was a focus on dual career which made the demands of being a student athlete somewhat easier. Finally, I knew I'd come out with a competitive degree in an area I was interested in.
What have been the toughest challenges that you've faced as a dual career athlete?
JD: Being a student athlete places extra demands on your time and therefore time management becomes key. For me this was best demonstrated in the summer exam periods which coincided with the start of the track season. Managing your work and sporting commitments through this time was especially tricky and something I certainly struggled with during my first years at university!
During your three years as a Talented Athlete Scholarship Scheme (TASS) athlete how did you access the support available and how did it benefit you on and off the track?
JD: TASS, for me, was so well integrated into the University of Birmingham's scholarship program that it was impossible to distinguish between being on either – which is a credit to the university! I became better at using the services provided for me during my time at university. Being able to use the sports science services had a massive, positive impact on my running performance. Specifically, strength and conditioning, physiology and physio support made a significant difference.
The athlete mentor system allowed me to work on some of my weaknesses outside of running which helped with my studies and general life skills.
Without TASS support would you have found it difficult to focus on both your sporting ambitions and your academic goals?
JD: TASS helped me achieve everything I wanted to during my time at the UoB. Sport and university work are both easy when things are going right but it's during the bad times where the support really helps. Be it an injury or struggling in a module, it's when the support helps the most!
How was your summer season and what are the targets this winter?
JD: My summer season was a bit of a disappointment after the indoor season where I made the World Championships. I struggled with both injury and illness and that ended my season early. This winter the aim is to set a big base and set myself up successfully for next summer. There will be a few races on the way but the key will be getting fit for the summer.
Jonny Davies (centre) in training
What did you learn from the experience of competing for Team GB at the 2018 World Indoor Championships?
JD: Going to the world indoors in the city that you live in was amazing and potentially a once in a lifetime achievement. To make the team I had to chase the qualifying time and I missed a block of training. I also ended up getting the flu a few weeks before the championships so, in truth, I was a little underprepared and didn't run very well. Sitting down with my coach we agreed we would approach things differently in the future. Having said that I have no regrets. Making the championships was a massive goal, especially as I hadn't been before. But as most things are, it was a big learning experience.
Is men's middle and long distance running in a healthy state in the UK right now and do you feel as if the dual career opportunities available to athletes are helping to retain homegrown talent?
JD: Overall, I feel like the sport has improved during the last five years. There is not quite the depth that there once was but there are plenty of quality athletes producing world class times and performances. Dual career is essential as sporting careers are famously short and athletes need something to fall back on.
It can also help in times of injury and illness to have more in your life than just sport – it helps to keep you sane!
JD: Going to university puts a lot of pressures on young people and can be a difficult time even without the demands of sport. My first year at university was a mixed bag and I struggled at times. I ended up switching courses from biochemistry to biology and didn't always get the balance of training, work and socialising right! But I learnt a lot from these experiences and it made me realise what I wanted from my time at university. I hope my experiences can help others in the future.
TASS is a Sport England funded partnership between talented athletes, education institutions and national governing bodies of sport. They work together to bring the best out of our country's most exciting young talents.
The TASS scheme helps athletes in education – aged 16-plus – to get the very best from their sporting and academic careers without having to choose between the two. For more information visit www.tass.gov.uk
https://careers-in-sport.co.uk/wp-content/uploads/2019/03/Jonny-Davies.jpg
1537
2305
Harvey Grout
https://careers-in-sport.co.uk/wp-content/uploads/2022/05/cis-logo-300x136.png
Harvey Grout
2019-03-21 10:03:53
2019-03-21 10:04:56
Interview: Combining Studying and an Athletics Career