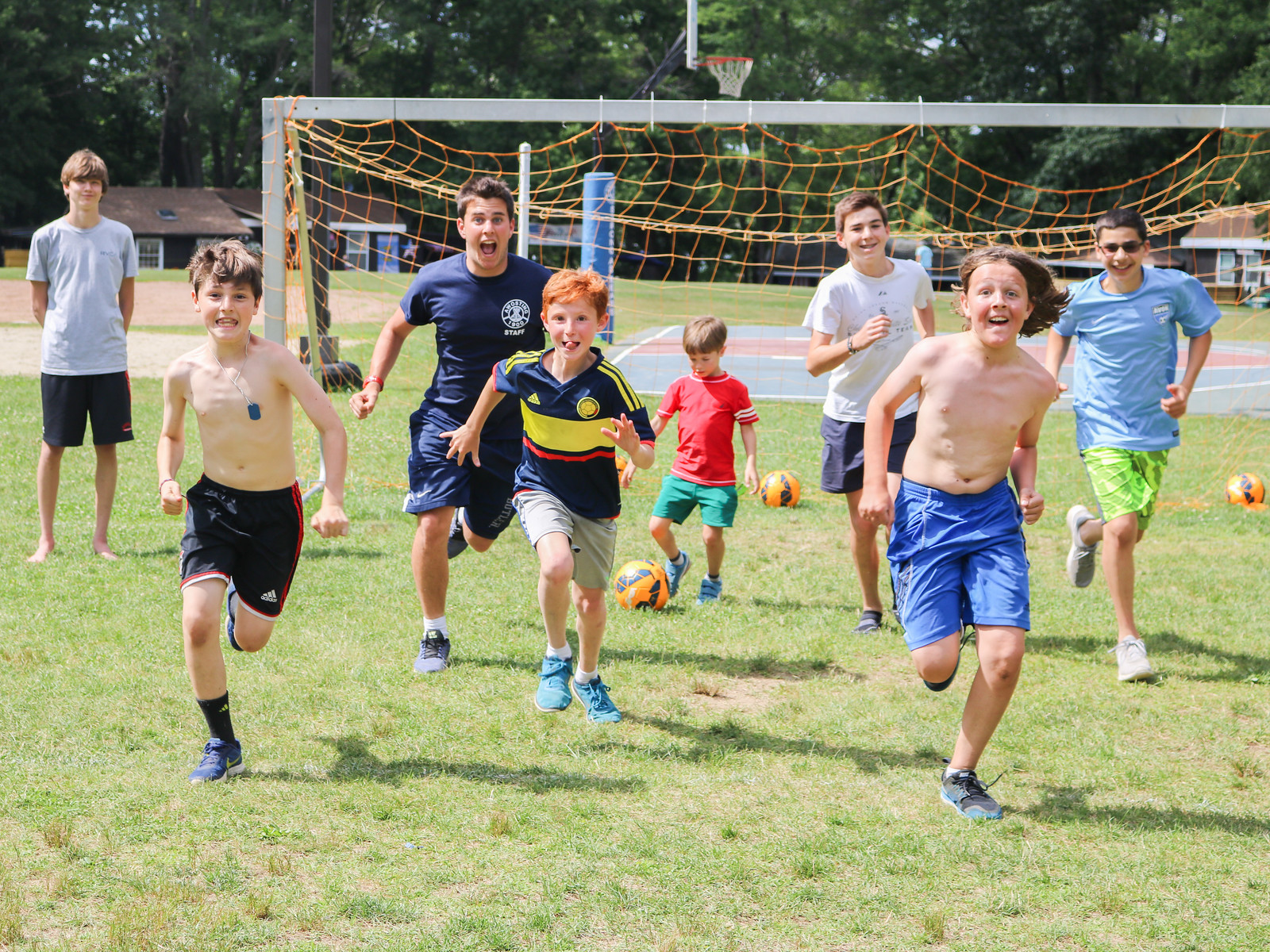 Harry got placed as a Sports Counsellor at one of our Recruitment Fairs and spent a summer as a sports counsellor at Camp Awosting! Here is his story…
"Last summer I made the best decision I've ever made, by taking my sisters advice and applying to Camp America – laying the groundwork for the best summer of my life.
I was lucky enough to get the position as sports counsellor at the incredible Camp Awosting, a place which has given campers unforgettable memories for the last 117 years.
People often ask what was my favourite thing about camp, and honestly it could be anything. Every day I was able to teach and play sport. Every day a new fun activity gave me the opportunity to make campers laugh. Every day allowed me to learn more about the campers themselves.
But even considering all of this, without a doubt the best thing about Camp Awosting, and what will always stay with me is that indescribable feeling. A feeling which camp installed in me which I simply will not get anywhere else, is the feeling of greater good. Whether it be the admin staff staying on top of every detail, or the counsellors giving every single bit of energy they have…everything we did was with the aim of giving the campers a summer they'll never forget.
A message which is constantly preached at Awosting is the idea that camp is for the campers, and while this may seem obvious, it was unquestionably the main thing that fueled me every single day. Words cannot do the experience justice – the spirit which is packed into every single session, every activity, every mini game is indescribable. And while I haven't personally experienced this at other camps, various camp counsellor's stories are all the evidence you need that this feeling exists.
This indescribable feeling is why if you're thinking of doing Camp America, you must do it."
Find out more about Camp America and the job opportunities they offer HERE.
https://careers-in-sport.co.uk/wp-content/uploads/2019/02/Life-as-a-Sports-counsellor.jpg
1200
1600
Harvey Grout
https://careers-in-sport.co.uk/wp-content/uploads/2022/05/cis-logo-300x136.png
Harvey Grout
2019-09-16 18:22:00
2019-09-24 06:52:45
Life as a Sports Counsellor