Employer England Lacrosse
Town / City Regional
Job Type Temporary
Salary Competitive
Position Type 16 weeks (Summer) Week(s) Contract
Closing Date 14/03/2021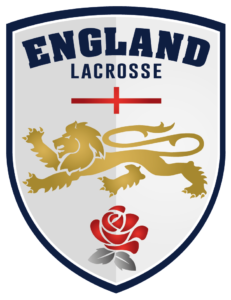 SUMMER LAX for everyone
England Lacrosse are looking for Hub Managers for Manchester, Nottingham, Bristol and London x 2.
Following securing venues for the launch of Summer Lax we are looking to recruit 5 Hub Managers to work with the venue and England Lacrosse to launch the project and run the event on the ground. If you think you have the skills to run a hub, coordinate people and be the life and soul of all things hub related, we'd like to hear from you.
The Hub Manager role will predominantly focus on league administration, people management, problem solving and main point of contact at the venues and behind the scenes.
Reporting to the Summer Lax Manager, the position requires someone that is extremely organised and can handle a high-level of admin and customer facing interactions in a fast, accurate and professional way.
You should be very good at organising events and people, be self-motivated, hardworking, reliable, have a strong attention to detail and a love for Lacrosse (all codes). You will look after the organisation, management and operations of your leagues and administrative duties.
The role will require you to manage one venue and league weekly.
There may also be opportunities to get involved in various other projects or work streams dependent on the skills and experience of the successful applicant.
RESPONSIBILITIES OF THE HUB MANAGER:
Venue League Management
Oversee the onsite management of your venues.
Work with the England Lacrosse team to oversee the off-site management, administration and operations of your venues.
Use Summer Lax online league management system to provide competition administration including but not limited to making complex draws and updating results.
Draft up and send professionally written mass email communications to your leagues.
Collect registration fees online and chase any missing team payments.
Promotion of future events and next league cycle at your venue.
Staff Management
Responsible for the roster of officials at your venues.
Responsible for encouraging training and development of officials at your venue.
Membership
Assist with team / player registration enquiries over phone, email and in person.
Making the effort to know all your players on a personal level
Taking ownership of your leagues by being responsible for growth between seasons, making sure existing teams continue playing and undertaking local promotions to help grow the league.
Administration
Assist with the day to day running of Summer Lax including but not limited to answering emails and phone calls, updating the website, equipment management and more.
Officiating
It is essential you are a confident 6's official (or willing to be trained up as one) as the League Organiser will often need to stand in for officials who are late, drop out at the last minute or get injured.
Coaching
You will have a sound knowledge of Lacrosse (any code) as you will be required on occasions to confidently provide advice and give encouragement to new teams and players, so they will be able to pick up the rules and maximise their enjoyment of the sport. You may also be required to run free taster sessions for new players or teams.
Background, Skills & Experience
The Hub Manager position would ideally suit recent Sports Management or Business graduate with an interest in Lacrosse or sports enthusiasts looking for a change. Current Lacrosse players or officials looking to get more involved are strongly encouraged to apply.
The ideal candidate would have some understanding of the social sports sector.
No experience in similar roles is necessary and we welcome applicants from all backgrounds. Experience working with a sports organisation would be a plus.
The ideal candidate must be extremely organised and have a strong ability to organise others. You should be hard working, reliable, have great people skills and have strong attention to detail. You must have the ability to use your initiative and work autonomously. You will have confidence in managing officials, excellent oral and written communication skills, be able to learn new IT systems (such as our league management system), be able to resolve disputes and have a reasonable understanding of sports administration, such as being able to understand a draw.
You must also be confident at encouraging individuals to join, have a good sense of humour, be able to have fun on the job and be welcoming/approachable to new players joining our community.
A senior first aid certificate is essential (or the willingness to obtain one before starting the role).
Location
You will be based at the same venue, one night of the week, every week for the summer period. There may be options for this to increase in the future.
Right to Work
You must provide evidence you have legal working rights in the UK. People on working holiday visas are welcome to apply.
Remuneration
You will be on a set weekly rate aimed at the day you work, this will be £100 per night i.e. £800 per block.
You would be expected to remain as hub manager for the full summer period, ideally more than one year but this is not a requisite, if you moved on after a year a handover would be expected.
Application Process
If you are interested in this position, please apply ASAP. Interviews will take place once potential suitable candidate/s are identified.
Please forward a cover letter and CV to 6s@englandlacrosse.co.uk with the title 'Summer Hub Manager Application'. Please outline which hub you are applying for.
https://careers-in-sport.co.uk/wp-content/uploads/2019/12/board-3683740_640.jpg
426
640
Kasey Allen
https://careers-in-sport.co.uk/wp-content/uploads/2022/05/cis-logo-300x136.png
Kasey Allen
2021-03-06 10:24:46
2021-03-06 10:24:46
Summer Hub Manager