Employer GBWR - Great Britain Wheelchair Rugby
Town / City Home based and some camps at Lilleshall Nationals sports centre
Job Type Part-time
Salary Competitive
Closing Date 16/11/2018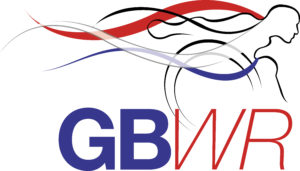 JOB DESCRIPTION AND PERSON SPECIFICATION
GBWR is the National Governing Body (NGB) for the sport of wheelchair rugby in England, Scotland and Wales.
Wheelchair Rugby is a Paralympic sport and the GB Team are the current European Champions and ranked 5th in the world. The team is currently self-funded by the sport and our individual and corporate supporters.
From this support the elite team undertakes a competition structure, which will lead to qualification for the Tokyo 2020 Paralympic Games.
In addition to the Great Britain team we have 22 club teams across the country and we deliver programmes in Spinal Injury Units, military rehabilitation centres and as part of a growing number of charitable foundations such as those of Saracens, Harlequins and Exeter premiership rugby clubs. We deliver a national youth programme in partnership with the Lord's Taverners charity and work with a number of other partners to deliver our strategy. Our principal partner for the "grassroots delivery" is Sport England.
GBWR operates as a company limited by guarantee and is registered as a charity in England & Wales.
Please visit https://gbwr.org.uk to find out more about us.
Service Requirement
Strength & Conditioning Coach: Elite Programme
Contract
Service level contract at two days per month

Minimum 24 days per year

Value of Contract
Competitive based on daily rate fee
Key Requirement
To ensure all GB Team athletes are in peak physical condition to perform at their full potential throughout all specified international competitions
Role summary/key responsibilities/tasks

Responsible for creating and managing the GB Team's strength and conditioning programme and periodisation, in the build-up to Tokyo 2020
Lead the planning and implementing of the GB Team's strength and conditioning programme
Coordinate and advise the network of strength and conditioning coaches and personal trainers currently supporting GB Team athletes in their local environments
Work with the Peter Harrison Centre to ensure the effective monitoring of athlete progress and data collection
Attend key training camps identified by the Head Coach, where delivery of group training sessions may be required

Accountable to
GBWR Head Coach
Key Relationships

GBWR Head Coach / Assistant Coaches
Sports Science personnel – Peter Harrison Centre
GBWR Team Manager / Medical Support Services Coordinator
Local strength and conditioning coaches/personal trainers
GB Team athletes
Additional athletes on GB Team long squad, identified by the Head Coach
Interested applicants should send a letter of interest along with their CV to danielhook@rfu.com no later than Friday 16th November 2018.
Interviews will be held  5th December  and successful applicants will be informed if required to attend no later than Friday 23rd November 2018.
https://careers-in-sport.co.uk/wp/wp-content/uploads/2018/01/CIS-Post-Holder4.jpg
450
845
LEE STUTELY
https://careers-in-sport.co.uk/wp/wp-content/uploads/2018/01/CIS-Login-300x80.png
LEE STUTELY
2018-11-06 12:42:40
2018-11-06 12:42:40
S and C Coach for Great Britain Wheelchair Rugby Team