Employer The Football Association
Town / City Variable
Job Type Part-time
Salary Competitive
Closing Date 24/01/2021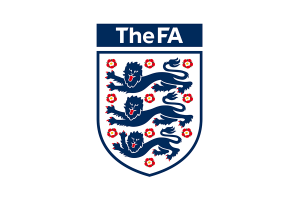 Our Organisation
Unite the Game and Inspire the Nation through Winning England Teams.
The Football Association (The FA) is the governing body of football in England. We are responsible for promoting and developing the game at all levels; from grass roots through to the professional game, The FA Cup and the England International teams, and has two core assets: Wembley Stadium and St George's Park.
To deliver against our goal we have reallocated resources and invested heavily in developing a team of exceptional people capable of creating winning England teams at our world-class training facilities at St George's Park in Staffordshire.
This is a unique and exciting time to join The FA and the Technical Team will be integral to the organisation achieving its goals.
Role Description
This role will involve travelling to games and reporting on players for either Women's England Youth Development Phase Teams [U16-U17], Women's England Professional Development Phase Teams [U18-U19], and Women's England Senior Professional Development Phase Teams.  Reporting on players from video will also be required, as allocated by the Player Insights Phase Lead. You should have a passion for Talent ID and an interest in progressive ways of working in the scouting domain, including the interaction with data and player profiles. 
This is a casual contract role with work provided on an ad hoc basis.
Roles are available in the following regions: London, South East, Midlands, North East, South West, North West 
Please note that unfortunately, due to potential conflicts of interest, we cannot accept applications from candidates who are currently employed in a technical/recruitment role at a FA Affiliated Women's club.
Key Accountabilities
Attend Women's league and cup fixtures

?

 

To report on players/games as directed by the Player Insights Lead first, reaching key benchmarks and expectations for reporting quantity, quality and impact

?

 

To produce clear and accurate reports on prospective England Players, utilising the?Player Insights Observational Framework and methodology

 

To assist with the identification for potential players for England

?

 

Contribute to the creation of comprehensive, holistic player profiles by capturing background information on identified players through appropriate relationship building, discussions and information exchange with key stakeholders

 

To attend CPD regional and national meetings where possible, including the possibility of FA Camps and Games as agreed with Player Insights

?

 

To communicate effectively with the Phase Leads, National Coaches, Talent Technical Coaches and other Women's Talent ID staff

 

To?

contribute to the Player grading and selection processes,

?and to prepare critical intelligence on Players in advance of?

key milestone?

meetings

?in these processes

?

 

Execute additional tasks as required in order to meet FA Group changing priorities

 
What we are looking for
Minimum of 3 years working with talent in a sporting environment?

 

Demonstrate knowledge and understanding of talent identification and evaluation of talent??

 

Knowledge and understanding of?Women's football both across the FA pathway and local grassroots football??

 

Experience of scouting from video and live games; and a clear understanding of the strengths and weaknesses of both.?

 

Knowledge of player development milestones and associated challenges on female player's developmental journey.?

 

Ability to work to tight deadlines. The nature of the business means that there are significant variations in the level of activity; this requires the Talent Reporter to work whatever hours are needed to allow deadlines to be met.??

 

FA Safeguarding Certificate?

 

Clean driving licence?

 

Commitment to work within the FA National Scouts code of Ethics, Standards and conduct.?

 

Ability to work independently and unsupervised.?

 

Modern and progressive approach to Talent ID??

 

Commitment to the development of excellence and the promotion of lifelong learning?

 

Computer literate?

 

Communication skills (formal and informal)?

 
Please include a cover letter with your application outlining why you are interested in and suitable for this opportunity.
What we can offer you
An exciting and challenging role within a changing, dynamic and world-renowned sports organisation.
Attractive benefits and a competitive salary for the right candidate.
The Football Association Group promotes inclusion and diversity, and welcomes applications from everyone. If you have any particular requirements in respect of the recruitment or interview process please mention this in your covering letter.
https://careers-in-sport.co.uk/wp-content/uploads/2019/12/board-3683740_640.jpg
426
640
Harvey Grout
https://careers-in-sport.co.uk/wp/wp-content/uploads/2018/01/CIS-Login-300x80.png
Harvey Grout
2021-01-10 10:59:37
2021-01-10 10:59:37
Player Insights Talent Reporter – Women's Pathway