Employer Sport Wales
Town / City Cardiff
Job Type Part-time
Salary Competitive
Closing Date 05/03/2021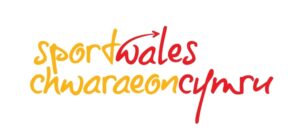 Salary: Grade 9 – £41,488.33 – £44,443.33 (pro rata)
Hours: 22 hours a week
Sport Wales is the national organisation responsible for developing and promoting sport and physical activity in Wales.  We are the main adviser on sporting matters to the Welsh Government and are responsible for distributing National Lottery funds. We aim to not only improve the level of sports participation at grassroots level but also provide our aspiring athletes with the support required to compete successfully on the world stage.
Equality, Diversity & Inclusion is at the heart of everything we do at Sport Wales. Further information on this can be found in our Equality, Diversity & Inclusion Statement here.
We are a progressive employer that offers excellent employee benefits and promotes a healthy work life balance, offering a range of flexible approaches to support you.
Language skills (bilingualism & multilingualism) are desirable characteristics across all roles within Sport Wales. We are passionate about promoting the use of Welsh language and, as part of our development programme, give everyone the opportunity to learn welsh if they wish to do so, offering learning programmes from beginner right through to fluent.
This majority of Sport Wales colleagues are currently working remotely due to Covid-19 restrictions. When restrictions are lifted, Sport Wales will embrace a blended approach to work, where you will be able to split your time between the office and home to best suit your personal circumstances.
How you'll contribute
We want to support success for Wales on the world stage through a long-term, holistic approach to athlete development.

Working with our partners, we aspire to create environments that enable all athletes to fulfil their potential, preparing some to succeed at the highest level possible. There is no conveyor belt to achieving this – athletes are people. We're not building cars. Environments have to be adaptable, ready and able to respond to what's needed. We also aspire to achieve greater diversity in performance programmes in Wales. You will need to inspire meaningful change in making these more inclusive.

We know that you need to develop great athletes before you can create champions. And we believe that creating champion athletes does not have to be at the cost of creating champion people. Success on the world stage is one desirable consequence of excellent athlete development environments. Helping to develop people who can thrive in life, before, during and after their sporting career is another on which we place equal value.

You'll ensure that long term welfare is at the heart of everything we do. Athlete development environments need to nurture and motivate as many as possible for as long as possible.
Who you'll work with
You will work with Sport Wales's relationship manager team, leaders in the Sport Wales Institute and colleagues from across the UK high performance system to identify those areas that will make the biggest difference in achieving success for Wales on the world stage through a holistic approach to athlete development.

Working on the front-line of the performance sport environment in Wales you will develop influential relationships with performance directors, coaches and other key National Governing Body staff. You will support our partners to be able to explore, articulate and solve current and future performance challenges and opportunities. Your role with any one partner will be time bound and transient so you will need to be exceptional at quickly building high quality relationships.

Acting as a critical friend to, and a strong and respected influence on, our partners you will drive our communication with performance leads to achieve transformational change in our approach to athlete development, both within sports and through collaboration across the sector.
What you'll need
You'll need a passion for equality, diversity and inclusion and the ability to generate ideas and influence in a way that will lead to measurable change. This is more important than any previous experience working in high performance sport.

You will need to be:
a big picture thinker, able to translate strategic intent into operational delivery
exceptional at building relationships that can withstand challenge and difference of opinion
capable of influencing persuasively and credibly to stimulate change
Some knowledge of athlete development and optimising performance will be an advantage in this role. However, for a candidate with the right skills and behaviours we can provide you with any experience that you don't currently have. Either way you will need to be keen to learn and discover more and to continuously improve in the role.
What happens next
For further information please visit our website https://www.sport.wales/careers/

For a job description in English, please click here and for a job description in Welsh, please click here.

For more information on the role please email jobenquiries@sport.wale
https://careers-in-sport.co.uk/wp-content/uploads/2019/12/board-3683740_640.jpg
426
640
Harvey Grout
https://careers-in-sport.co.uk/wp-content/uploads/2022/05/cis-logo-300x136.png
Harvey Grout
2021-02-20 07:55:57
2021-02-20 07:55:57
Performance Advisor