Employer The Scottish Professional Football League
Town / City Glasgow
Job Type Full-time
Salary Competitive
Closing Date 24/09/2021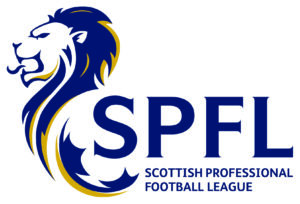 The Scottish Professional Football League is the senior national football league in Scotland, comprising 42 of the leading professional football clubs in the country across 4 divisions.  The League is also responsible for identifying and managing collective commercial opportunities in the fields of sponsorship, broadcasting and licensing.  The Scottish Professional Football League is seeking an experienced Commercial Partnerships Manager in a role which will have particular focus on managing licensing and broadcasting partnerships.  This is an exciting opportunity to work with both domestic and international partners for the senior football league competition in Scotland.  Relationship management with existing partners and identifying new partnership opportunities are of equal importance.
The role will involve being the lead on a number of key partnerships and the fulfilment of rights.  Therefore, the successful candidate will require experience of successful rights and partnership assets management.  As the role will also involve overseeing broadcast delivery, some experience of sports broadcasting is preferred, but not essential.
The Partnerships Manager will work with the wider commercial team, reporting to the Head of Partnerships, and have an opportunity to contribute to key commercial strategic decisions for the organisation.
Key Responsibilities:
Managing the relationship between the organisation and its rights-holding partners, ensuring all assets are in place and assistance with activating rights in the most cost-effective way.
Managing approval processes to ensure rights are correctly used on licensed products.
Working with broadcast partners to oversee the smooth delivery of materials to international broadcast partners and enhancing the international profile of the organisation.
Researching and identifying new licensing opportunities to maximise the organisation's revenue growth.
Involvement in contractual negotiations for renewed and new opportunities.
Assisting the Executive team & Head of Partnerships in licensing discussions and negotiations.
Assisting the wider commercial team where required.
Key Skills and Requirements:
At least 3 years' experience of working in a commercial partnerships/marketing environment.
Experience of working within sports commercial rights management preferred, but not essential.
An active interest in global sports commercial and marketing trends and innovation.
Knowledge of and proficiency with standard office-based IT software such as Microsoft Office.
https://careers-in-sport.co.uk/wp-content/uploads/2019/12/board-3683740_640.jpg
426
640
Andrew Sinclair
https://careers-in-sport.co.uk/wp-content/uploads/2021/05/CAREERS-IN-SPORT-3-300x150.png
Andrew Sinclair
2021-09-10 10:58:35
2021-09-10 10:58:35
Partnerships Manager