Find Jobs from leading organisations across the sports industry or as an Employer advertise jobs using Careers in Sport. They're updated daily, and you can apply directly.

Academy Coach
Mexico City
Competitive
Head of Membership Development
Loughborough
£41616 - £55557 per annum
Graduate Assistant in PE/Games
Watford, Herts
£10669 per annum
Digital Product Manager
Birmingham
£40000 - £50000 per annum

Project Manager
London
Competitive
GLL Recruitment Open Day – Summer Lifeguards
E20 2ZQ
£7.97 - £10.55 per hour
GLL Multi Sports Coach
Wellington, Somerset
£13.54 per hour
Tennis Coach – Croydon
Croydon
£10.92 - £16.55 per hour
Publicist
London
Competitive
Climb Instructor Amersham
Amersham, Buckinghamshire
£7.05 - £9 per hour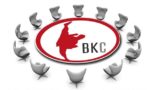 Social Media/Community Manager
Nationwide (UK)
Voluntary
Trampoline Coach
Bristol
£15.00 - £20.00 per hour
Post Your Job For Free!
Reach thousands of people a month, with a passion to work in sport, for FREE!
Become an employer partner
Your own, bespoke branded portal on the Careers in Sport website.