Employer Soccer Assist
Town / City Milton Keynes
Job Type Full-time
Salary £21998 - £23999 per annum
Position Type (Permanent) Year(s) Contract
Closing Date 31/03/2022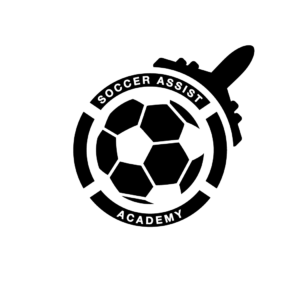 Soccer Assist Academy
Due to continued growth and expansion of our football and education programme, we are looking for A-players who want the opportunity to grow, develop their skills, help students unlock their full potential and be an integral part of a fastest growing football academy in Milton Keynes and surrounding areas!
It's our vision to produce young men and women with strength, self-belief and integrity, prepared to face demands and challenges both on and off the pitch.
Our Mission is to create an elite environment that attracts, retains and develops top quality players. We provide an ongoing supply of academy graduates to Scholarships in the US and into first team and non-league football. We ensure that those individuals who fall short of this standard leave with the necessary skills, qualities and education to enable them to achieve success either through higher education or in a vocational career.
With the launch of our female academy beginning in September 2022 – we are looking for an individual who can take the lead and roll up their sleeves to deliver on a strategy from start to finish that will establish the female academy footprint in Milton Keynes. We're looking for someone who possesses a hardworking and enthusiastic attitude as well as being personable, with an ability to build individual relationships with young female players. The successful candidate must have experience in coaching as well as recruiting/onboarding players. The Head of Women's Football position requires an individual who is willing to support the growth and development of the programme and all stakeholders involved providing an everlasting experience.
That being said, the role is not all sunshine and roses – there is some good news and some bad news. Deliver to a high standard 
Let's start with the bad news: 
This is a full time role that requires you to manage multiple projects, work towards deadlines and maintain a high level of quality. You will need to be comfortable taking ownership, using your own initiative and managing your time effectively.

The role is customer focused and will require regular communication either via phone, face to face or online with existing and prospective stakeholders. You will need to be comfortable and confident in speaking to strangers and offering our services to them. If you're not comfortable communicating to people clearly and effectively, this role may not be for you.

Your success in the role will be measured based on clear metrics that you will be made aware of if you join us. You'll be expected to achieve company targets, which can mean working long hours from time to time as you may have periods where you're dealing with high volumes of leads who require your attention. There will be times when you're under pressure to perform, so you'll need to be prepared for this.
Now for the good stuff: 
Our team describe our culture as hard working, rewarding, supportive, fun, flexible and diverse

As a company we like our people to take ownership of their part of the business and as you progress in your role you will be given more flexibility and autonomy over your work schedule. 

The chance to have a positive impact in the progression of an individual's life and play a part in their future. 

You'll get to work on a new strategy, which presents excellent opportunities for our students, yourself, and the community.

Travel throughout the UK and abroad on academy tours.

You won't be alone in this role. You will be joining a team of experienced professionals who will help and support you throughout your time to ensure you grow and achieve your potential.

As our business grows we want our people to grow too, so there will be opportunities to progress in your career within the company. You can go on to build and manage your team or suggest new ideas and have autonomy to bring it to life.

We work hard on the pitch and enjoy ourselves off the pitch! As a team we regularly organise meals, activities and get togethers to create those lasting memories
Role Responsibilities & Key Duties
Coaching
Work with the coaches and academy manager to plan and deliver every coaching session in accordance with the Academy philosophy and coaching programme

Ensure that the female training programme is clearly planned and executed in accordance with the academy vision, pillars, and values 

Ensure learning objectives are attained across the programme

Maintain an open, multi-disciplinary approach to your daily tasks and liaise frequently with all staff members

Ensure the coaching vocabulary and coaching methods are maintained throughout sessions

Communicate professionally with parents, players and staff on a regular basis

Develop and maintain a positive learning environment to maximise each player's  learning potential
Match Days
Attend required match day venues and ensure match day planning is maintained

Make sure staff emphasise learning objectives during their interventions using existing vocabulary and match day processes

Arrange additional games as deemed necessary to maintain performance targets within the academy

Demonstrate a high level of touchline behaviour and take a lead on ensuring the same from players and staff
Recruitment
Achieve annual KPI targets – recruitment and retainment 
Implement and demonstrate outbound sales efforts by using sales and service best practices, prospecting, networking, lead generation, referral gathering, data capture, and database management

Introductory and onboarding calls to students and parents
Facilitate sharing of resources and knowledge to support recruitment of new female students onto the programme.
To liaise with local schools, and to understand what is important to them in order to develop the best possible relationship
To be first point of contact for parents, answering any questions and reassuring them of our programme

To follow a proven script of onboarding individuals and taking them through the process from enquiry to academy student 

Deliver and organise presentations, career fairs, virtual presentations, PE sessions and workshops (You may be required to travel to locations in Milton Keynes and surrounding areas)

Increase engagement for female trials and enrollment numbers

Responding to all inbound phone calls and emails from prospective customers

Call through leads that have entered the enquiry section of the CRM 

Organise events with local female football clubs:

arranging guest training sessions, masterclasses, tournaments etc

Developing and helping to establish new markets and opportunities for the company 

Accurate reporting of Pipeline

Direct potential students and build organic traffic to the website for students to complete an application
Partnerships
Outreach and onboard a new host of students/parents, schools, football clubs, organisations and partners helping grow our network to reach ambitious targets.

Develop and foster effective relationships with the above

Maximise personal profile to attract potential student-athletes, build funnel and onboard stakeholders for current and future academic years

Build connections through social media platforms; LinkedIN, Facebook groups etc

Maintain a pipeline of current and new stakeholders to achieve targets 
Administration/Operations 
Provide frequent detailed reports to the Director

Achieve targets to meet income targets

Attend trials and events, liaise with coaches to know outcome and move students through the process in a timely manner

Assist with applications, bursary, certificates enquiries

Use CRM effectively; notes, updates, reports etc

Update the necessary notes, log the calls and change the deal stages in relation to the outcome of the call

Liaise with Marketing Manager for additional support and material, offering content ideas for marketing imagery
General Duties
Support the academy as and when needed in any capacity

Ensuring the safety of student-athletes at all times

To set high standards of professionalism and demonstrate a high standard of conduct, thus providing a good role model for young players

To keep confidential any information gained regarding the academy and its personnel

To maintain a flexible approach to work at all times

Proactive approach to provide opportunities for the academy and stakeholders

Build and maintain good working relationships both internally and externally, maintaining a professional image at all times when representing Soccer Assist

Continuously look for ways to improve the academy offering to ensure we remain at the top
Skills, Knowledge & Experience
Essential 
Extensive knowledge and experience of the role and the position

Experience working with students and academy players 

IT skills to include the ability to use Microsoft Office (Excel, Word and Outlook)

Excellent interpersonal and communication skills 

Minimum 3 years coaching experience

Minimum 2 years working with elite players
Desirable
Experience working with 16-19 year olds

Experience working in Academy football 

Experience of scouting & talent identification processes and procedures
Qualifications 
UEFA B licence (desirable) 

Basic First Aid for Sport 

Safeguarding & Child Protection 

PTLLS or Teaching Qualification (PGCE, MSc) 

Sports Coaching/Science/Therapy or Sports Management Degree 

Playing experience at Step 4 or above

Minibus driving licence
The Package: 
£22,000-£24,000

20 days paid holiday entitlement

37.5 hours a week

Birthday off

Pension scheme

Monthly team activities 

Opportunity to progress within the company

Company work phone and uniform

2 mandatory days at academy, remaining remote 

Full training provided. 
Location: 
Tattenhoe Sports Pavilion, The Pavilion, Holborn Cres, Tattenhoe, Milton Keynes, MK4 3EQ

Newport Pagnell Town Football & Social Club, The Pavilion, Willen Rd, Newport Pagnell, MK16 0DF
Application Process
Initial exploratory phone call and video call with the Academy Manager & Director (To be completed by end of February 2022)

Visit to the Academy and coaching session(s) (To be completed by end of March 2022)

Decision, final questions and reference checks (June 2022)

Start Date: August 2022 or

ASAP for the right candidate
https://careers-in-sport.co.uk/wp-content/uploads/2019/12/board-3683740_640.jpg
426
640
Junior Osei-Tutu
http://staging.careers-in-sport.co.uk/wp-content/uploads/2022/04/cis-logo-300x136.png
Junior Osei-Tutu
2022-01-19 10:57:20
2022-01-19 10:57:20
Head of Women's Football