Employer Soccer Assist
Town / City Milton Keynes
Job Type Full-time
Salary £24000 - £30000 per annum
Position Type (Permanent) Year(s) Contract
Closing Date 31/05/2022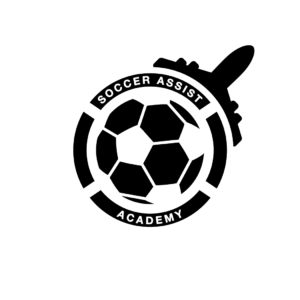 Soccer Assist Academy
Due to continued growth and expansion of our football and education programme, we are looking for A-players who want the opportunity to grow, develop their skills, help students unlock their full potential and be an integral part of a fastest growing football academy in Milton Keynes and surrounding areas!
It's our vision to produce young men and women with strength, self-belief and integrity, prepared to face demands and challenges both on and off the pitch.
Our Mission is to create an elite environment that attracts, retains and develops top quality players. We provide an ongoing supply of academy graduates to Scholarships in the US and into first team and non-league football. We ensure that those individuals who fall short of this standard leave with the necessary skills, qualities and education to enable them to achieve success either through higher education or in a vocational career.
For this role, you will be responsible for ensuring delivery of the educational programme, developing loyalty from existing students by delivering excellence in everything. As part of this role the FE Sports Tutor/Lecturer will be involved in working with learners as a group or on a one-to-one basis, delivering all aspects of the qualification.
That being said, the role is not all sunshine and roses – there is some good news and some bad news. 
Let's start with the bad news: 
This is a full time role that requires you to manage multiple tasks; session planning, education delivery, marking assignments and giving feedback, 1 to 1 meetings, parent evenings and much more whilst conducting yourself positively in the classroom.

You will need to work towards deadlines and maintain a high level of quality. You will need to be comfortable taking ownership, using your own initiative and managing your time effectively.

Dealing with teenagers and mood swings

Your success in the role will be measured based on clear metrics that you will be made aware of if you join us. This may result in working long hours from time to time as you may have periods where you're dealing with multiple deadlines that require your attention. There will be times when you're under pressure from students and parents, so you'll need to be prepared for this.
Now for the good stuff: 
There are no education lessons on Wednesdays. Feel free to attend the matches and watch our student's in action!

Help improve academic success in students by clearly expressing positive expectations for each student, presenting students with equal opportunities to participate in class discussions, and expressing to students that they are confident in their ability to succeed when it comes to their coursework

Opportunity to work with different types of students from diverse backgrounds.

The chance to have a positive impact in the progression of an individual's life and play a part in their future.

Upskilling opportunities and FREE teaching course qualifications

As an organisation, we like our people to take ownership and as you progress in your role you will be given more flexibility and autonomy over your work schedule

You won't be alone in this role. You will be joining a team of experienced professionals who will help and support you throughout your time to ensure you grow and achieve your potential.

As our programme grows we want our people to grow too, so there will be opportunities to progress in your career within the company.

As a team we regularly organise meals, activities and get togethers to create those lasting memories.
Role Responsibilities & Key Duties
Teaching/Learner Management
A successful candidate will be responsible for delivering lessons/sessions to young people aged 16-19 

Identify and progress new topic areas, courses and teaching materials whilst maintaining up-to-date subject knowledge

Lead, inspire and support learners with different abilities

Mark work, giving appropriate feedback and maintain records of learners progress and development

Manage and monitor all learner evidence in line with the academy and awarding body requirements

Ensure all learners are progress through their qualification adhering to schemes of work

Maintain regular communication with Key Stakeholders on learner progress

Carry out a pastoral role as a personal tutor to learners

Identify and plan additional support for learners as necessary

Act as a Academy representative at parents' evenings, taster days, open days and careers or education conventions

Manage learner behaviour and apply appropriate and effective measures in cases of unacceptable behavior

Establish work experience and carry out learner assessments in the workplace, as appropriate

Ensure Equality and Diversity is embedded and instilled both in and out of the classroom

Identify and raise any safeguarding issues to the relevant representative

Promote and instil a safe learning environment

To be able to work both flexibly and independently, but also as part of a team. To deliver the Sport qualifications at Level 3 in a group setting.

Liaise with management staff on progress of students throughout the academic year.

Interview potential learners and conduct assessments as necessary

Devise and oversee examinations, ensure regular contact with the Quality Trainer (IV) to ensure quality standards are met
Quality
Participate in regular teaching observations and in-service training as part of continuing professional development (CPD)

Attend team meetings to monitor, review and evaluate relevant courses

Understand fully the national standards for each qualification
Account Management 
Act as the Academy's representative at club trials/events

Manage and support all learner recruitment with the management 

Maintain learner retention targets

Promote and market Soccer Assist offerings at any given opportunity 
Administration
To communicate with our education providers throughout the year regarding courses and educational material.

Actively promote further opportunities for course participation

Maintain knowledge regarding Education and Training stakeholders' policies and procedures

Provide timely feedback to Key Stakeholders on a regular basis

Ensure that safeguarding, prevent and equality and diversity policies and own training is kept up to date at all times

Management and reporting of student attendance

Update qualification Tracker Sheet

Management and reporting of student behaviour

Learner reports in line with Soccer Assist's requirements

Ensure all Health & Safety checks are completed

General course administration
Skills, Knowledge & Experience
Person specification
Demonstrates enthusiasm and is committed to achieving agreed objectives within an educational setting.

Effective at preparing, planning and implementing workloads and schedules that are aligned with organisational objectives, and the ability to prioritise workloads.

A dynamic, hardworking and enthusiastic individual that is able to relate to young people engaged in further education learning.

Proactive decision maker with excellent communication skills that is able to effectively communicate across all departments within a multi-disciplinary approach.

Takes responsibility for ensuring a high quality of work and maintaining standards in line with the responsiveness needed for educational outputs.

Is receptive to feedback about own behaviour, strengths and areas for improvement that identifies improvement strategies to support learning.

Displays a high level of confidentiality and is able to contribute to senior management activities and meetings in a professional manner.

Accurate reporting and attention to detail in both written and verbal communication.

Flexibility and willingness to learn that supports the Academy's approach.

Understands the importance of Health & Safety principles and practice and safeguarding in supporting young people through their educational pathway.
Qualifications & Prerequisites
Teaching qualification PTTLS/DTTLS/DTE (Diploma in Education)

(BEd) degree, or bachelor of arts (BA), or bachelor of science (BSc) degree.

PGCE

QTS or QTLS

3 years teaching experience 

A current Enhanced DBS check and full driving licence

Confidence to control a classroom of 25 students

The ability to be able to administer emergency first aid

Competent in the use of IT software such as Excel, Word, and PowerPoint/Keynote.

Experience of working within a football scholarship programme for young people aged 16-19years

Experience of welfare provision around safeguarding young people.

A1 & V1 Award (Desirable)
Key behaviours
You are organised 

You are enthusiastic

You will always go the extra mile

You have a "make it happen" attitude

You deliver on your promises

You are a positive role model

You always place the student at the heart of everything you do

You are a team player
The Package: 
Salary: £24,000 – £30,000

28 days paid holiday entitlement

Pension scheme

Monthly team activities 

Opportunity to progress within the company  
Location: 
Tattenhoe Sports Pavilion, The Pavilion, Holborn Cres, Tattenhoe, Milton Keynes, MK4 3EQ

Newport Pagnell Town Football & Social Club, The Pavilion, Willen Rd, Newport Pagnell, MK16 0DF
Application Process
Initial exploratory phone call with the Academy Manager/Director (To be completed by end of May 2022)

Individual task presentation (To be completed by end of June 2022)

Final questions and reference/DBS checks (July 2022)
https://careers-in-sport.co.uk/wp-content/uploads/2019/12/board-3683740_640.jpg
426
640
Junior Osei-Tutu
http://staging.careers-in-sport.co.uk/wp-content/uploads/2022/04/cis-logo-300x136.png
Junior Osei-Tutu
2022-01-19 10:56:14
2022-01-19 10:56:14
FE Sports Tutor/Lecturer