Employer Burnley Football Club in the Community
Town / City Burnley
Job Type Full-time
Salary £23944 per annum
Closing Date 21/06/2021
Burnley FC in the Community (BFCitC) is the award-winning, official charity of Burnley Football Club.
We work hard every day to deliver our mission to inspire, support and deliver change to communities across Burnley, Pendle, Rossendale, the Ribble Valley and West Yorkshire.
We work with over 70 local, regional and national partners in five key areas: Sport, Education, Health, Social Inclusion and Community Facilities. Our highly skilled, dynamic and passionate team now deliver over 50 community projects that touch the lives of a huge spectrum of people in and around Burnley. From children and young people right through to senior citizens.
Day-by-day the outreach of our work is growing and along with our brand-new state of the art leisure facility – Leisure Box, Whitehough Outdoor Activity Centre and UCFB at Turf Moor; truly exciting things are happening at Burnley FC in the Community.
We believe in the immense power of our football club to transform people's lives for the better. We believe Burnley and Pendle is a special place – a home to extraordinary people like you. Come and be part of our story!
The charity is now looking to recruit to the role of Custody Intervention Coach to work on the 'DIVERT' project within the Community Welfare and Inclusion team.
DIVERT is an intervention programme to reduce re-offending. It is delivered in the police custody suites and aims to divert young adults aged 18 – 25 years away from crime.
Specialist custody intervention coaches (CIC) from community clubs will engage young adults during their detention in police custody. The CIC leads a development plan to assist the client in fulfilling their own goals, relating to personal development, education, training and employment.
We would like to recruit a bright and self-motivated person who is passionate about helping others to achieve their goals and aspirations. The successful candidate must be able to work independently but also as part of a team, acting with professionalism, integrity and empathy. The CIC will need to have a willingness to learn with a measured and consistent approach at all times.
Reporting to the Head of Community Welfare and Inclusion, the Custody Intervention Coach will be expected to:
Work on a daily basis engaging with detainees and various members of the police family. The Custody Intervention Coach will remain totally independent from the police investigation whilst delivering this new and innovative intervention programme.
Successfully engage detainees in order to assess their motivation to make positive change and to start an intervention plan to prevent them from re-offending. This process will begin whilst the detainee is in police custody.
Have a thorough working knowledge of the community provision and opportunities delivered by Burnley FC in the Community.
Undergo personal security background checks carried out by Lancashire Police in addition to the DBS check carried out by Burnley FC in the Community.
Be an exceptional listener, who is capable of engaging and building a rapport with people. The Custody Intervention Coach will often be seen as a friendly face and as the non-judgmental side of the criminal justice system. The Custody Intervention Coach will be impartial and open minded in their decision-making processes.
The police custody suite is a challenging environment, the CIC will need to be assertive and at times deal with confrontational situations. The role has an element of exposure to managed risk; Therefore, the CIC will need to be risk aware and have the necessary skills to minimise risk.
Exercise patience and resilience, many detainees are actually more danger to themselves than to others. The CIC can easily become a detainee's voice of reasoning, as every situation in police custody will present a different challenge.
Integrate quickly into the environment of the police custody suite working to a common goal with all members of the police family. It is essential the CIC remains totally independent in the role whilst respecting the different roles of other professionals involved in the police detention process.
Consider working with drug intervention and mental health specialists to provide a 'joined up' working approach to the intervention plan.
Comply with all Charity policies.
To be able to work flexible and unsociable hours where the role of the job requires.
To work towards agreed Key Performance Indicators (KPIs).
Attend training courses including Safeguarding.
Demonstrate the Burnley FC in the Community values at all times.
Promote the Burnley FC in the Community brand and ethos in a professional, strong, and positive manner.
Work alongside other team members to support in other departments as and when required to promote best practice.
A commitment to equality and diversity in the workplace and a willingness to undertake all relevant equality and diversity training.
The ideal candidate will be assertive, non-judgmental and open minded with clear communication skills. They will have the ability to connect with people from all backgrounds, walks of life and different cultures.
They will also have;
Essential:
Mentoring, Youth Work, or comparable qualification(s) at L3 or above.
Experience of working with vulnerable young people within a youth work, education, or custodial environment.
Knowledge and experience of safeguarding requirements when working with young people and vulnerable adults.
An ability to motivate, inspire and mentor people towards achieving their goals,
An ability to build relationships and work collaboratively with a range of partners.
Experience of dealing with members of the public and working in partnership with other departments and agencies.
Personal resilience and motivation to deliver a quality service.
Desirable:
Educated to degree level, or relevant comparable experience.
Knowledge of the Criminal Justice System.
Experience of mentoring individuals over long periods of time.
Probation, Youth Offending Service, or similar working background.
Please apply by downloading and completing the job application form which can be found on Burnley FC in the Community website – Careers and Opportunities. Burnley FC in the Community no longer accept CV's.
IF YOU REQUIRE THE APPLICATION FORM IN AN ALTERNATIVE FORMAT THEN PLEASE CONTACT THE HR DEPARTMENT ON EITHER OF THE FOLLOWING:
ADDRESS: BFCITC, TURF MOOR, HARRY POTTS WAY, BURNLEY, LANCASHIRE BB10 4BX.
TELEPHONE: 01282 446800
EMAIL: HR@burnleyfc.com
Burnley FC in the Community is committed to safeguarding children and young people and is an equal opportunities employer and welcomes applications from all sections of the community. Successful applicants will be subject to an Enhanced Criminal Record Check (DBS).
*Please note only candidates selected for interview will be notified.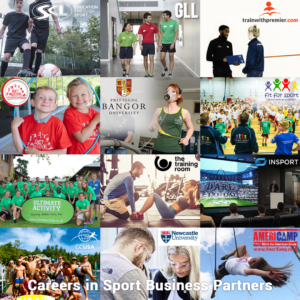 https://careers-in-sport.co.uk/wp-content/uploads/2019/12/board-3683740_640.jpg
426
640
Jessica Lucas
https://careers-in-sport.co.uk/wp-content/uploads/2022/05/cis-logo-300x136.png
Jessica Lucas
2021-05-28 14:08:38
2021-05-28 14:08:38
Custody Intervention Coach