Event Workshops
Presented By
Careers in Sport have teamed up with leading experts in the industry to create four interactive workshops. Saracens RFU will be used as a case study in each workshop to highlight the diverse careers within a professional sports club.
Members of their commercial, media and coaching teams will be involved, and they'll be supported by industry experts to deliver practical and hands-on workshops alongside careers advice and more.
This event is for students aged 14 to 19 and studying a sports qualification.
Students will engage in four one-hour workshops in sports coaching, sports media, sports science and health and fitness and have an opportunity to play on the Allianz Park pitch;
Workshop 1 – 9.45 – 10.45        Workshop 2 – 11.00 – 12.00
LUNCH     
Workshop 3 – 12.45 – 13.45      Workshop 4 – 14.00 – 15.00
Delivered by BASES
The British Association of Sport and Exercise Sciences (BASES) is the professional body for sport and exercise sciences in the UK.
BASES will provide an overview of sport and exercise science and its applications within sport environments. This will include examples of sport science support teams in sport.
Following this, students will work in small groups to address different real-life scenarios and discuss how sport scientists would be able to benefit the health, wellbeing and performance of the athletes and teams. This will be facilitated by BASES Accredited Sport and Exercise Scientists with over 15 years' experience of providing sport science support to a range of athletes and teams.
Delivered by Envee Media
Students will take a closer look at the infrastructure of a professional sports club and review the commercial side of sport, such as fan engagement, marketing and match day organisation.
Students will work in small groups and use multiple media platforms to create media content for marketing the forthcoming matchday fixture and programme.
Delivered by Nick Judd, a qualified sports journalist, who has been working in publishing for more than 16 years and is editor for the England matchday programmes.
Delivered by The Football Association
Introduction into coaching –
This practical workshop will take place on the Allianz Park 4G pitch and provide an insight into coaching and how it links to Physical Education lessons in primary schools. Students will participate in a range of practical activities and games to develop their own creative knowledge. Students will also have a chance to speak to the FA coaches, who coach in schools, on how to develop a career in sports coaching.
Delivered by TRAINFITNESS
The global population is getting older, and more and more people are seeking to maintain, and improve, their health and fitness. This makes for a fast-growing sector full of opportunities. Many people turn their passion for health and fitness into a rewarding career, and help people improve their lives using the power of sport and exercise.
This 60 minute practical workshop will provide students with an understanding of the personal training programmes the Saracens academy and full-time professional players perform to maximise their performance.
TRAINFITNESS is the UK's leading personal trainer course provider. With nearly 20 years of experience, TRAINFITNESS offers a comprehensive, fully-rounded and deep learning experience.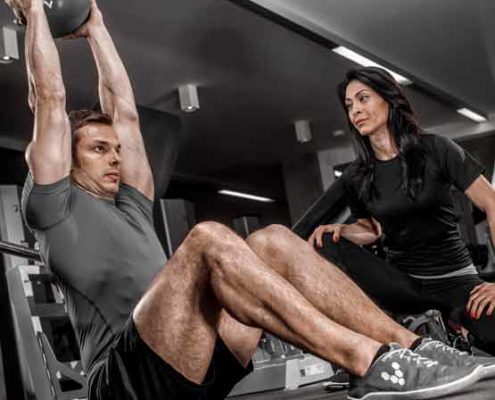 0
Weeks
0
Days
0
Hours
0
Minutes
0
Seconds