Event Workshops
Presented By

Careers in Sport have teamed up with leading experts in the industry to create four interactive workshops. Warrington Wolves will be used as a case study in each workshop to highlight the diverse careers within a professional sports club.
Members of their commercial, media and coaching teams will be involved, and they'll be supported by industry experts to deliver practical and hands-on workshops alongside careers advice and more.
Careers in Sport LIVE North is for students aged 14 to 19 and studying a sports qualification.
Students will engage in three one-hour workshops in sports coaching, sports media and sports science, a 30 minute practical fitness workshop and a 30 minute tour of the Halliwell Jones stadium;
Workshop 1 – 9.45 – 10.45        Workshop 2 – 11.00 – 12.00
LUNCH     
Workshop 3 – 12.45 – 13.45      Workshop 4 – 14.00 – 15.00
Delivered by BASES
The British Association of Sport and Exercise Sciences (BASES) is the professional body for sport and exercise sciences in the UK.
BASES will provide an overview of sport and exercise science and its applications within sport environments. This will include examples of sport science support teams in sport.
Following this, students will work in small groups to address different real-life scenarios and discuss how sport scientists would be able to benefit the health, wellbeing and performance of the athletes and teams. This will be facilitated by BASES Accredited Sport and Exercise Scientists with over 15 years' experience of providing sport science support to a range of athletes and teams.
Delivered by Envee Media and Ben Westwood
A fast-paced and evolving industry, the opportunities in sports media are limitless and constantly changing. From multiple platforms – print, digital, radio or television – to broader communications roles, working in sports media can be thrilling.
Students will take a closer look at the infrastructure of a professional sports club and review the commercial side of sport, such as fan engagement, marketing and match day organisation.
Students will work in small groups and prepare questions to interview Warrington Wolves legend, Ben Westwood, who played in the 2009, 2010 and 2012 Challenge Cup winning teams.
Students will use multiple media platforms to use the content created from their interview for social media marketing and content for the forthcoming matchday programme.
Delivered by Nick Judd, a qualified sports journalist, who has been working in publishing for more than 16 years and is editor for the England matchday programmes and Ben Westwood.
Delivered by Warrington Wolves Foundation
Sports coaching is one of the most popular industries in sport. From toddlers to the elderly, and from basic teaching to elite sport, teachers and coaches – role models for many – help different ages and abilities develop and improve using sport. They can have a positive influence on people's life-long involvement in physical activity.
The Warrington Wolves Foundation will provide an overview of their coaching programmes from England Talent Pathway to Primary School Activities.
The participants will work with the Warrington coaches to devise a coaching session that will engage and develop a Year 3/4 pupil to love the sport. FUN at the heart of delivery.
Delivered by TRAINFITNESS
The global population is getting older, and more and more people are seeking to maintain, and improve, their health and fitness. This makes for a fast-growing sector full of opportunities. Many people turn their passion for health and fitness into a rewarding career, and help people improve their lives using the power of sport and exercise.
This 30 minute practical workshop will provide students with an understanding of the personal training programmes the Warrington Wolves academy and full-time professional players perform to maximise their performance.
TRAINFITNESS is the UK's leading personal trainer course provider. With nearly 20 years of experience, TRAINFITNESS offers a comprehensive, fully-rounded and deep learning experience.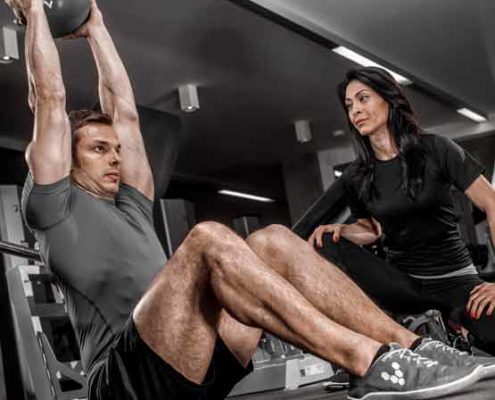 The Halliwell Jones Stadium, home to Warrington Wolves Rugby League Club since it was built in 2003, staging important games in the rugby league world such as the European Nations Final.
The 30 minute tour will comprise of behind the scenes access. From changing rooms to the birds eye view from the Head Coaches box. Walk the community floor and visit the hospitality. From Pitch side views to the unique heritage wall, participants will take away that The Halliwell Jones Stadium is just not made for rugby its a community hub.
0
Weeks
0
Days
0
Hours
0
Minutes
0
Seconds